FLORIDA REAL ESTATE DIFFERENCE BETWEEN A SINGLE AGENT AND A TRANSACTION AGENT
SINGLE AGENT or TRANSACTION AGENT
WHICH WILL YOU CHOOSE TO BE TRULY REPRESENTED?

The State of Florida has many laws in affect to protect you, the consumer.
Relative to Real Estate, one of these laws requires agents to inform you right up front what your rights and their duties are in relation to your relationship with the agent or broker involved in your transaction.
As a prospective buyer or seller, when you sit down with an real estate agent, you will certainly have many questions, but may not know how or what to ask. Often times, you might even ponder, what IS appropriate for me to ask. As a Buyer or Seller a couple of things you might ask yourself, "Is this agent working in my best interest?" "Will he/she share what I am telling them with the seller's / buyers agent?"

As your real estate agent in Florida, I want you to feel comfortable and assured that all your questions and concerns are answered, and more importantly, fully understood.

BE AWARE

IN FLORIDA, most agents choose to be transaction brokers. A transaction broker by law must perform certain duties, that said, a transaction broker DOES NOT REPRESENT YOU, they represent the transaction.

DID YOU KNOW, relative to your Realtor representation, if you don't sign anything that states you're being represented as a single agent, then the assumed relationship is transaction brokerage? In order to receive Single Agency representation – per Florida Statutes Section 475.278(3)-(1)(b) ... the disclosure must be made before, or at the time of, entering into a listing agreement or an agreement for representation or before the showing of property, whichever occurs first.
There are 4 major differences as outlined by the State of Florida DIVISION OF REAL ESTATE
Loyalty - Must be loyal and faithful to you, the principal. Never advance the agent's or another persons interests at the principals expense.

Confidentiality -YOUR agent cannot reveal to a third party, without the principles permission, personal or information that might lessen the principal's bargaining position.

Obedience - An agent must always act in good faith according to the principals instructions.

Full disclosure - It is a single broker agent's duty to keep the principal fully informed at all times of all facts or information that might affect the transaction or the properties value.
The above 4 items are NOT REQUIRED by a Transaction Broker
BUT, HOW MIGHT THIS IMPACT YOU IN THE REAL WORLD, YOU ASK?
Here's how....
If your chose me, to represent you as a single agent, and we found the absolute most perfect house for you, then contacted the listing agent to inquire about the status or simply have a conversation about the property, before making an offer, and they happen mention to me that the seller MUST SELL due to job loss, or say a family illness, I MUST pass that information along to you, as it could potentially be material information that would benefit you by understanding up front why the owner is selling and how far they may be willing to negotiate. WHAT IF.... I were YOUR Transaction Agent instead .. and the exact same situation occurred, well... the outcome would be quite different.... WHY ??? because in a transaction brokerage relationship Confidentiality IS LIMITED... meaning I would NOT be allowed to disclose the SELLER motivation to sell, in which case, YOU THE BUYER, may end up paying more for that house.
NET NET: A transaction agents "Limited confidentiality" is legally obligated not to share that information, while a single agent's "Confidentiality" to the principal requires they share it. You're probably wondering right about now, why a real estate brokerage would not want to represent ALL their buyers/sellers as a single agent, the reason is straightforwardly simple… With increased representation responsibilities comes increased risk.

SO... what is the main take away here? IN FLORIDA, whether you're buying or selling, chose a brokerage that will represent you as a single agent. If that's not feasible, be aware that a Transaction Agent has certain restrictions on the information that they can share with you. If an agent you are considering is unwilling or unable to be a single agent, and you're not in a position to do the research necessary to make a completely informed decision – find an agent who will represent you as a single agent.
#singleagent #dualagent #transactionbroker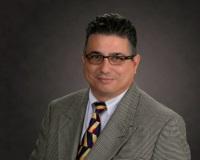 Author:
Ray Negron
Phone:
561-202-4369
Dated:
April 4th 2016
Views:
544
About Ray: ...