FTHB First Time Home Buyer
The process of buying your first home can be an exciting, stressful, disappointing, draining, overwhelming, and in the end a very rewarding experience! Being a new FTHB myself, I can say it was all of those things. Searching for a decent home in a safe neighborhood, in south Florida, on a budget, in a seller's market full of cash paying investors can be a tough time. But fear not! There is light at the end of the home search! Well at least there will be if you stay determined and focused on your goal; finding and owning your own home. Now, not everyone will experience the plight of constant rejection or just missed opportunities when searching for and making offers on homes. Some FTHB's are blessed with all the criteria a homebuyer needs to simply sign the dotted line when they find something they like. Others are left to the scrutiny of banks and lenders who may or may not deem them worthy of homeownership. Don't let your credit, lack of down payment, or self-employed status keep you from experiencing the American dream of owning and taking pride in your home. My husband and I started our company less than two years ago, and without two years of tax filing, we experienced the let down of being rejected by lenders. We tried all of our outlets and options, and finally we came across a cute little house near the beach, with warm wood floors and a big backyard, the price was at the top of our budget, but it was listed as seller finance! What a concept! Almost two years of searching and we were able to negotiate and purchase the home within weeks! With seller financing, we were able to forego the banks and their strict policies and procedures. The few minor drawbacks to seller financing is that it usually carries a slightly higher interest rate than a bank loan, however you can always negotiate the terms with the seller to meet both of your needs. The other drawback is that it's not too common to find! We were blessed enough to find an owner agent willing to negotiate the sales terms to help us purchase our first home. If more seller's would consider owner financing, I believe it would greatly assist many FTHB's waiting and searching for their starter home, it would help the seller maintain a monthly stream of investment income, and it would help the real estate market and economy by helping renters become proud homeowners!
Wishing you all happy homeownership!!
Angie Little FTBH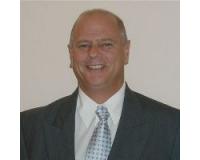 Author:
Victor DeFrisco
Phone:
561-951-3759
Dated:
March 31st 2016
Views:
150
About Victor: ...