Fall Behind
Daylight savings time is just around the corner (November 6th). What does this mean to you? I love sunlight, so in March I am more than happy to "spring forward", but "falling behind" in November, is a dreaded time for me. When the sun sets at 5:30pm, all I want to do is go to bed. All of my normal activities seem to go into a sort of hibernation. And I know I'm not alone in this feeling of gloom. So why do we do it? Where did it originate and how come not everyone partakes? And can't we just set a reminder on our smart phones to change the batteries in our smoke detectors?

CNN reported that the government started using "Daylight Saving Time" during World War I to copy the Germans, who were apparently doing it to save on fuel. The notion was pulled and then brought back again with the idea that it would somehow conserve resources. Daylight Saving Time just ended up sticking around after.
Even so, Huffington Post reports that versions of Daylight Saving Time started back in the 1800s with a New Zealander named George Vernon Hudson. He proposed the idea in 1895, but Germany and Austria-Hungary organized its initial implementation on April 30, 1916.
With all the energy efficient products we now have, does DST still need to exist? Can't we always be in the "spring forward" time of the year? What are your thoughts on this topic?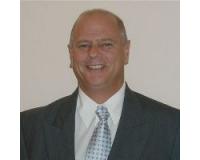 Author:
Victor DeFrisco
Phone:
561-951-3759
Dated:
October 1st 2016
Views:
457
About Victor: ...