Family Friendly Activities In West Palm Beach This Summer
FAMILY-FRIENDLY FESTIVITIES
Summer in Paradise features 90 days of free, nonstop family-friendly events and happenings in Downtown West Palm Beach, the Northwest Neighborhood, and Northwood Village starting June 2, 2016 through the end of August.
- Free concert by national country recording starsParmaleeon Saturday, May 28, 2016 to serve as the official summer kickoff on Memorial Day weekend. 6:00 p.m. to 10:00 p.m. at the Meyer Amphitheatre.
- "Los Trompos"will be showcased on the West Palm Beach Waterfront Great Lawn from June 2, 2016 through August, 2016. Presented by the City of West Palm Beach Art in Public Places (AIPP) Program. 10:00 a.m. to 10:00 p.m. daily.
-Glow FORE it Mini Golf where guests can play 9 holes of glow-in-the-dark mini golf on the Intracoastal Waterway. Cost: $2.50 per person per round. June 2, 2016 – August 28, 2016, 12:00 p.m. to 10:00 p.m. daily on the Waterfront Landing.
- CbN21 "Summer of Fun"- Celebrating 21 Years ofClematis by Night on the West Palm Beach Waterfront. The Summer of Fun continues as West Palm's favorite Thursday night tradition proves why it has been the hot spot to chill for 20+ years. During Clematis by Night, guests will enjoy two bands and $2 domestic drafts (with purchase of commemorative cup) every Thursday throughout the summer. 6:00 p.m. to 10:00 p.m. Thursdays, June 2 to August 25, 2016
-Screen on the Green transforms the West Palm Beach Waterfront into an outdoor theater where guests can enjoy family friendly films under the stars. Blankets and lawn chairs are recommended. 8:00 p.m. to 10: 00 p.m. 2nd Friday of each month, June – August 2016
-Sunday on the Waterfront pays tribute to musical legends this summer and is an ideal setting for good times and great entertainment. This monthly concert series is a perfect weekend outing and a fantastic way to relax and unwind with friends and family on a Sunday afternoon. 4:00 p.m. to 7:00 p.m. 3rd Sunday of each month at the Meyer Amphitheatre.
- At theNorthwood Village Art Walk visitors can explore the artistic side of historic Northwood Village through guided walking tours of eclectic art galleries and other unique neighborhood shops. Registration is required and space is limited to 20 people per tour. The tours begin at 540 Northwood Road, Northwood Village For more information:http://www.northwoodartwalk.com/or facebook.com/ArtXArtWalk. Guided tours start at 11:00 a.m.; 6:00 p.m.; 7:30 p.m. 2nd Saturday of each month.
- The Northwood Village Food Truck Roll-In features afood truck invasion on the west end of Northwood Road with a variety of culinary experiences, live music, and an artist colony featuring live art and artisan vendors. For more information: http://northwoodvillage.com/orfacebook.com/northwoodvillagefanpage6:00 p.m. to 10:00 p.m. in the 500 block of Northwood Road; 3rdWednesday of each month: June 15, July 20 and August 17, 2016
-Northwood Village Art Night Out on Northwood Road, musicians and local artists entertain and engage guests live on the street throughout the Village for a cultural night out. Stroll and enjoy a unique menu of shopping and dining opportunities. For more information:http://northwoodvillage.comor facebook.com/northwoodvillagefanpage. 6:00 p.m. to 9:00 p.m. Last Friday of each month: June 24, July 29 and August 26, 2016.
Three Day Patriotic Weekend July 2-4, 2016
- BBQ, Brews & Blues in historicNorthwest, three blocks north of Clematis on Rosemary. Pulled pork, ribs, craft beer and collard greens call to Southern food lovers to flock to this savory second annual event. BBQ, Brews & Blues will feature live blues music and much more in a family-friendly outdoor atmosphere. Trolley service will be available from downtown West Palm Beach. 5:00 p.m. to 9:00 p.m. Saturday, July 2, 2016
- On Sunday, July 3, 2016 Residents and visitors are invited to explore Downtown West Palm Beach and enjoy festive specials from their favorite restaurants and shops. From delicious dining options and unique shops, there is something for everyone to explore during this patriotic weekend celebration. For more information, visit DowntownWPB.com or facebook.com/downtownwpb.

- 4th on Flagler South Florida's largest free outdoor Independence Day celebration with three stages of entertainment including a national recording artist, kid's activities, military honor ceremony, and an 18-minute fireworks extravaganza over the Intracoastal Waterway. 5:00 p.m. to 10:00 p.m. Monday, July 4, 2016 West Palm Beach Waterfront.

For more information on any of these activities: 561-822-1515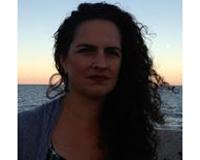 Author:
Lisa Rispoli
Phone:
561-676-8502
Dated:
May 31st 2016
Views:
246
About Lisa: ...