Feb 12 2017 19 What Is Mortgage Protection Insurance
What is Mortgage Protection Insurance?
Mortgage protection insurance provides peace of mind in the event of an accident that causes the death or disability of the policyholder. Many types of mortgage protection policies will pay out the full amount of the original mortgage in the event of a death, not just the balance due on the loan.

So you have taken on a financial risk by having a mortgage. If things go to plan and nothing happens to you or your property then the risk has not been realized, the question then becomes what if the risk is realized?
Mortgage Protection Insurance is how you go about mitigating this particular financial risk.
People often look at 'things' implemented to mitigate risk as being a cost. It's important to look at your property purchase from an overall cost of acquisition, not just the purchase price. The numbers might be a little scary when you look at it this way.
"What if you die suddenly? Would your family be able to continue paying the mortgage and maintain the same quality of life?"
The solution they offer is a program claiming to "protect your family in case of an unexpected tragedy by paying off your mortgage." It's called a mortgage protection program or mortgage protection life insurance. "Without this plan," the solicitations say, "your family would still have to make your monthly mortgage payments."
Many people confuse MPI with private mortgage insurance, or PMI. "You're required by law to get PMI if you put less than 20 percent down to purchase your home. "It has nothing to do with disability, job loss, or death. It pays the bank if you're foreclosed on."
If you purchase mortgage protection insurance that pays off your mortgage when you die, the insurance company will send a check directly to your mortgage company, leaving your heirs with a home unencumbered by a mortgage. Payments will also go directly to your mortgage company if your policy pays upon disability or job loss, but only for a certain period, typically a year or two, and there may be a waiting period before payments kick in. Disability or job-loss policies pay only the principal and interest on your mortgage. But you may be able to get a rider to cover other mortgage-related expenses like homeowners association fees.
The benefits of mortgage protection insurance is one benefit of MPI is that it's typically issued on a "guaranteed acceptance" basis. "If you fill out the application, few questions will be asked to keep you from getting coverage," says Lynch. "That's valuable for people who are non-insurable or insurable at a high rate because of health issues." It's also valuable for people who work in high-risk occupations, such as roofers, who usually can't get disability insurance.
So if you have loved ones whom you would like them to have a peace of mind in the event something should happen to your life, Mortgage Protection Insurance should not be a difficult choice....
Gisele Rantalainen, Realtor

Exit Realty Premier Elite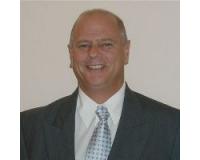 Author:
Victor DeFrisco
Phone:
561-951-3759
Dated:
February 12th 2017
Views:
307
About Victor: ...