Financial Benefits Of Owning A Home
Home ownership has been one of the top American Dreams for multiple generations.The pride of owning a property is a huge draw to millions of Americans, and while the past housing and real estate issues might have soured some people's opinions on home ownership, the reality is that owning a home or property is still one of the best financial decisions a person, couple or family can make. If you're debating whether or not to buy or rent, consider some of the financial benefits of home ownership below while you make your decision.
Builds Wealth Over Time
Owning a home can be a very smart financial move as long as you buy a home you can afford and have the intention of staying in your home. You want to be able to build wealth over time, and this happens when you are able to stay in your property for a considerable amount of time. Yes, home prices and home values will have cycles in the short-term, but should you be able to stay in your home for a significant amount of time (years), you will ultimately see a substantial return on your initial investment. Homes purchased prior to 2003 have seen a significant jump in value, which only helps to build your wealth in the long run.
Builds Equity
What is equity? Equity is the amount of money you can sell your property for minus what is still owed on the property. Every month when you make a mortgage payment (if you have a mortgage loan), you're essentially reducing your mortgage and increasing your equity. While there are no guarantees, most properties will also see an increase in their value over time, so while you're paying off your mortgage, the value of your home may be even greater in 5 to 10 years than it was when you originally purchased the property.
Mortgage Tax Deduction Benefits
Home owners have the ability to deduct their mortgage interest from their taxes, which for some home owners can be a pretty sizable deduction. Also, if you've just bought a home, you can claim the origination fee (also known as the points) for your loan on your taxes regardless of whether you or the seller paid them. Another benefit for home owners: real estate property taxes are fully deductible for income tax (as long as they are paid on a primary or vacation residence).
Home Sale Exclusion
What is the home sale exclusion? When home owners decide to sell their properties, any equity that has built up in the property is considered a gain. But, with the home sale exclusion, provided you've lived in your home for at least two years of the five years preceding the sale, you can make up to $250,000 as a single (or up to $500,000 as a couple) on the sale of your home or property without paying taxes on the gain. What's convenient for home owners is that this exclusion is available every two years, it's not a one-time occurrence.
Mortgage as a Forced Savings Plan
If you have a traditional mortgage loan, monthly mortgage payments essentially "force" you to save because you are obligated to pay your mortgage every month. When you pay your mortgage, a percentage of the payment goes to the principle loan amount, which some consider a form of savings. How is it savings? If you have a fixed-mortgage, and you make payments every month, at some point the mortgage will be paid off and you'll have a house you can sell, and it is like paying yourself back.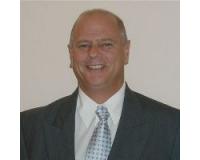 Author:
Victor DeFrisco
Phone:
561-951-3759
Dated:
June 6th 2016
Views:
197
About Victor: ...