First Time Homebuyer Mortgage Checklist
Want to become a homeowner?
Here's a checklist to put you on the road to homeownership.
Income:
Qualifying Income - Must have 2 years of income:
W2, self employed of 1099 employee

Self emploed? Net income = Qualifying

Not self-employed? Gross income = Qualifying
Rental Income - Must have 2 years of rental history to qualify
Other Forms of Income:
See Jason for more forms of income
Credit:
Loan programs have different requirements
FHA Loan minimum score: 580
Conventional Loans: 620
Better credit Profile = Better Interest Rate
Factors that weigh your credit score down:
Payment history

Outstanding credit balances

Credit History

Debt/credit ratio

Type of Credit and Inquires
Assets that may be resources for your down payment
Savings/Checking account

IRAs, Thrift Saving plans

401(k) and Keogh accounts

Stocks and bonds

Savings bonds

Gift funds

Sale of persaonal Property

Sale of real estate

Colatteralized loans

Disaster relief grants and loans

Employer assistance programs
Approx 5% of down payment must come from buyer on Conventioanal loans
Employment At least 2 years
Education counts as history
Self employment must be greater than 2 years by the same business
Call me today to get started on your road to homeowenership.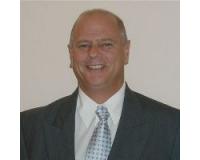 Author:
Victor DeFrisco
Phone:
561-951-3759
Dated:
February 20th 2017
Views:
180
About Victor: ...