Five Simple Fire Tips That Can Save Your Life
A house fire at any time can put you and your family's lives in great danger. Yet, fire experts say you can dramatically reduce the risk of a potential fire by just following these simple safety tips:

Make sure your house number is visible from the street so emergency vehicles can find you. Consider using oversized reflective or illuminated numbers at the curb, preferably next to your mailbox.
Install smoke detectors in places where they will activate in time for you to save yourself and family. This is usually within a foot of the ceiling. Make sure you test them monthly by pressing the "test" button, and replace batteries at least twice a year. Don't rely on the alarm to make an intermittent "beep" to change batteries.
Create a fire escape plan with an emergency route for each family member's bedroom. If bedrooms are on the second floor, purchase a simple chain ladder for escape from windows. Arrange for a safe family meeting place outside the home in the event fire strikes. This way you can account for each family member instantly.
Place an adequately sized fire extinguisher near the kitchen area of your home. Also, place one at the opposite end of the home. Most homes use undersized extinguishers. Even if a small fire breaks out, you will want all the suppression you can get.
Remove all weeds, tree branches, leaves, and litter away from the perimeter of your home. Put a screen on your fireplace and keep it closed at all times. It's best to sleep with your bedroom door closed to give yourself more time to escape in case of a fire. And teach your children what to do if their clothes catch fire: Stop, Drop, and Roll.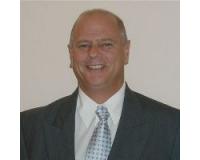 Author:
Victor DeFrisco
Phone:
561-951-3759
Dated:
March 6th 2016
Views:
152
About Victor: ...