For Sale By Owner And Why Its Not A Good Idea
Here are just five reasons selling your home on your own is not a good idea:
1. There Are Too Many People to Negotiate With and here are just a few

The prospective buyer/s who wants the absolute best deal possible

The buyer's agent who represents the buyers best interest


Home inspector


Bank appraiser
2. Exposure to Prospective Buyers
Studies have shown that most buyers search online for a new home. While only a few look at newspaper ads. Most real estate agents have access to more internet tools for advertising than For Sale By Owner (FSBO) do.

3. Internet has proven results
Close to 50% of buyers find their home on the internet and only 1% buy a home from seeing a yard sign.

4. It has become More and More Difficult for people to FSBO

The paperwork involved in selling and buying a home has increased dramatically as industry disclosures and regulations have become mandatory. This is one of the reasons that the percentage of people FSBOing has dropped from 19% to 9% over the last 20+ years.
5. You Net More Money when Using an Agent
Many homeowners believe that they will save the real estate commission by selling on their own. Realize that the main reason buyers look at FSBOs is because they also believe they can save the real commission. The seller and buyer can't both save the commission.
Studies have shown that the typical house sold by the homeowner sells for $184,000 while the typical house sold by an agent sells for $230,000. This doesn't mean that an agent can get $46,000 more for your home as studies have shown that people are more likely to FSBO in markets with lower price points. However, it does show that selling on your own might not make sense.
Bottom Line
Sit with a real estate professional and see what they have to offer before you decide to take on the challenges of selling your house on your own,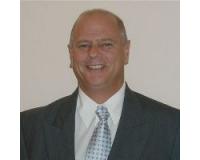 Author:
Victor DeFrisco
Phone:
561-951-3759
Dated:
March 1st 2016
Views:
242
About Victor: ...