Gated Community Homes Sell For More
BOCA RATON, Fla. – July 1, 2016 – Homes in gated communities command significantly higher prices – almost $30,000 on average – compared to similar homes in communities without a gate. However, gated neighborhoods' additional amenities can also reduce sale prices because they bring maintenance costs that outweigh the benefits of the amenities, according to recent research published by the American Real Estate Society (ARES).
"This study provides clear evidence that homes in gated communities sell at a premium relative to comparable homes in non-gated communities," says ARES Publication Director Ken Johnson, Ph.D., a real estate economist at Florida Atlantic University's (FAU) College of Business and co-developer of the Beracha, Hardin and Johnson Buy vs. Rent Index.
The study examined 11 gated communities and a sample of matched non-gated properties, using a data set of housing sales in Shelby County, Tennessee. The researchers found that residential properties in gated communities command a noticeable price premium of approximately $30,000, most likely resulting from actual or perceived benefits associated with additional privacy, homeowner associations' tighter controls on maintenance, home design and the added assurances against crime and other undesirable activities.
"Additional maintenance costs associated with these amenities often outweigh their benefits, and it appears that while a gate has value, additional neighborhood amenities do not always provide additional value," says Mark A. Sunderman, Ph.D., University of Memphis.
So, what does all this mean to buyers and sellers?
"The long-held belief that gates add value is supported by the data, as long as the impact of the amenities is properly factored in," Johnson says. "This should set buyers' minds to rest as to whether or not they are actually receiving a boost in value when they purchase inside a gated community."
© 2016 Florida Realtors®
http://www.floridarealtors.org/NewsAndEvents/article.cfm?p=1&id=339917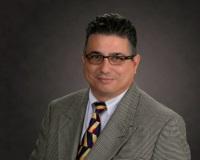 Author:
Ray Negron
Phone:
561-202-4369
Dated:
July 5th 2016
Views:
169
About Ray: ...