Gather Goods From Your Own Yard
Steps in Gardening
Site
For convenience, locate the garden near the house on a well-drained site close to a source of water and in a location that receives at least six hours of direct sunlight daily. With proper care, vegetables may also be included in the landscape among ornamental plants. Coastal sites are also suitable. Where possible, rotate the garden from place to place to help control soil diseases and other pests.
Plan
Before planting, draw a garden plan that includes the name, location, and planting date(s) of the vegetables you want to grow. Use the planting guide (Table 1) to develop your plan. Make a list of supplies and order or purchase seeds early if you intend to grow your own transplants. The planting guide lists which vegetable seedlings transplant easily and which do not. Vegetables that are difficult to transplant should be seeded directly into the garden or started in containers first.
Soil Preparation
Gardeners often plant on whatever soil type is available, but it is usually worthwhile to improve the garden plot with additions of organic matter (see below). Spade or plow the plot at least three weeks before planting. At planting time, rework the soil into a smooth, firm surface.
Organic Matter
Most Florida soils are low in organic matter and therefore benefit from the addition of organic matter such as animal manure, rotted leaves, compost, commercial soil mixes, and/or cover crops. Composted organics may be applied at planting time; un-composted organics (such as fresh grass clippings) should be mixed into the soil at least a month before seeding. Due to low and inconsistent levels of nutrients in compost, accompanying applications of inorganic or organic fertilizer may be beneficial (See Fertilizing below). Thoroughly mix liberal amounts of un-composted organics in the soil well in advance of planting, preferably at least a month before seeding. Animal manure if used should be spread at a rate of 25–100 pounds per 100 square feet and should be worked into the soil 90–120 days before harvesting any vegetables. See EDIS Publication HS1215 Organic Vegetable Gardening in Florida (http://edis.ifas.ufl.edu/hs1215).
http://edis.ifas.ufl.edu/vh021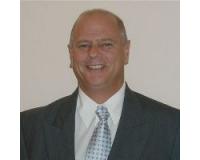 Author:
Victor DeFrisco
Phone:
561-951-3759
Dated:
March 8th 2016
Views:
251
About Victor: ...