HUD Fla Condo Guilty Of Disability Discrimination
WASHINGTON – Aug. 24, 2016 – The U.S. Department of Housing and Urban Development (HUD) announced an agreement with Delvista Towers Condominium Association Inc., of Aventura, Florida, and its property management company. The agreement will resolve allegations of housing discrimination against residents with disabilities.
According to HUD, the condo association and its property managers denied reasonable accommodation requests from residents with disabilities who needed assistance animals.
"People who have a disability and need a reasonable accommodation in order to live comfortably in their home shouldn't be denied that accommodation," says Gustavo Velasquez, HUD's assistant secretary for fair housing and equal opportunity. "This agreement reflects HUD's ongoing commitment to ensuring that housing providers meet their obligation to comply with the nation's fair housing laws."
In April 2014, HUD initiated a discrimination complaint after several residents of Delvista Towers claimed their rights were violated because of their disability. One resident alleged that a request for a service animal for her son had been denied. Specifically, the woman said that when she contacted the property manager about her son's need for the reasonable accommodation, she was told that the request would not be approved and that the condominium was "currently involved in very expensive lawsuits with other residents regarding service animals." In addition, the woman alleged that she was denied the opportunity to renew her lease because she mentioned her son's need for a service animal.
HUD's investigation found that other residents with disabilities were also denied their requests for assistance animals – or they refrained from requesting an accommodation in the first place out of a fear that they'd be evicted.
Under the Conciliation Agreement, Delvista and its property management company, AKAM On-Site of Dania Beach, Fla., agreed to compensate one of the aggrieved persons and to donate to a non-profit disability rights organization. They also agreed to develop a reasonable accommodation policy that will be reviewed and approved by HUD, and to provide training for board members and property managers on the new policy and the Fair Housing Act.
The U.S. Fair Housing Act makes it illegal to discriminate in the terms and conditions of housing to an individual based on a disability, including denying reasonable accommodations or making them unavailable. This includes refusing to permit persons with disabilities to have assistance animals when necessary.
Any person who believes he or she has experienced discrimination may file a complaint by contacting HUD's Office of Fair Housing and Equal Opportunity at (800) 669-9777 (voice) or (800) 927-9275 (TTY). Housing discrimination complaints may also be filed by going to hud.gov/fairhousing, or by downloading HUD's free housing discrimination mobile application, which can be accessed through Apple and Android devices.
© 2016 Florida Realtors®
COURTESY: http://www.floridarealtors.org/NewsAndEvents/article.cfm?p=4&id=342004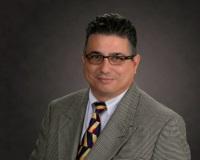 Author:
Ray Negron
Phone:
561-202-4369
Dated:
August 26th 2016
Views:
246
About Ray: ...