Handy Home Maintenance Checklist Will Help Keep Your House In Top Shape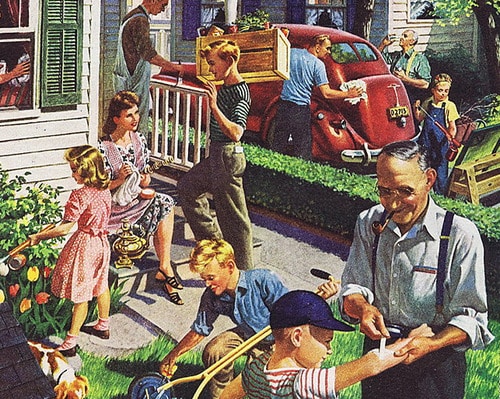 Picture courtesy of www.artofmanliness.com/
When buying a home, most people immediately think of the cost and financial responsibility that comes with purchasing a home. That said, don't home ownership also requires a lot of time and effort toward its' upkeep. Think of it like your car; regular maintenance and oil changes keep it happy and healthy. Remembering to stay up to date with regular home maintenance will likely delay very costly future repairs, wasted money and the headaches that come with deferred maintenance. As a NEW homeowner, it might feel intimidating to consider the effort involved with the many tasks, but, you will be happy to know that most can do the majority of these tasks on their own. If your Realtor maintains contact with you like I do with all my past clients, I recommend you reach out to them and ask for 2 to 3 referrals of Handy Men or Women for the harder tasks. You can also search the internet using your favorite search tool for local laborers to help you out.
In order to improve your efficiency, you'll need to record when you actually do these tasks. For that, I highly recommend you use a home maintenance checklist and mark your calendar to remind yourself when these tasks are due, not to mention it will help you budget the tasks. You want to keep the checklist handy, either on your computer or on hard-copy on your fridge where you won;t loose track of it. Try to avoid overwhelming yourself by taking a small bite at a time, leaving large regular tasks for weekends.
To get you started, I have attached to this blog a quarterly check list for you with the tasks needing to be done and a box where you can put the date when the tasks were completed. The list also shows seasonal tasks for those of you that live in colder climates. This list is by no means all encompassing for every home, everywhere. You'll want to add tasks that may not be covered on this list for your specific home or needs. Bottom line, do what works for you, but DO IT! Make sure that all these task get completed on a timely manner. Your home will appreciate it, and you will be happy for years to come. Not to mention the value the completed task lists may have on your property when its time to resell. Take it from this Realtor, you will NOT be disappointed!

Ray Negron
EXIT REALTY PREMIER ELITE - WELLINGTON, FLORIDA, 561.202.4369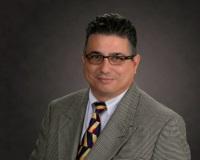 Author:
Ray Negron
Phone:
561-202-4369
Dated:
May 1st 2017
Views:
126
About Ray: ...