Happy Tax Day Homeowners What To Do With That Refund
Happy Tax Day, Homeowners! What to Do with That Refund?
Tax season—a time of year just about everyone dreads. Even if you don't owe money to the government, it can be hassle to get organized and actually file your taxes before that April 15 deadline (or, as is the case this year, April 18).
But for many homeowners, tax time can be something to celebrate since homeownership holds many financial benefits. While home is where we make memories, build our futures, and feel comfortable and secure, it also allows homeowners to take advantage of various tax deductions.
So if you are one of those lucky homeowners who expects a return upon filing your taxes, the big question becomes, "What to do with this money?" Sure, you can be responsible and put it into a savings or retirement account. Or you can take that much-deserved vacation or go on that long-awaited shopping spree. But another option is to be both responsible AND gain some personal satisfaction—put it into your home, likely your biggest investment.
The National Association of Realtors®' consumer website HouseLogic has put together some ideas on how to invest that refund back into your home, no matter the situation. For example, new homeowners without much equity in their place could consider putting the money toward their mortgage. Making extra payments could shave several thousand dollars off in the long run.=
Homeowners a little further into their mortgage may want to tackle some improvement projects that make them both happier and recoup costs should they ever want to sell. Check NAR's 2015 Remodeling Impact Report to see what projects make homeowners happiest and which ones bring back the most money upon resale).
And if homeowners are looking to put their place on the market soon, perhaps the right move is putting that refund cash toward staging your home for potential buyers. After all, 49 percent of Realtors® say that most buyers are positively affected by home staging, according to NAR's 2015 Profile of Home Staging. Getting an expert to show you how to put your home's best foot forward is a good idea, especially if you're looking to sell quickly.
Check out HouseLogic's ideas for improving on your biggest financial asset—your home—here. And happy Tax Day!
Posted in Miscellaneous, by Maggie Kasperski on April 15, 2016
Tags:home staging,taxes
Stephanie Albright, Exit Realty Premier Elite
My name is Stephanie Albright and I specialize in helping buyers and sellers invest in real estate in South Florida, Treasure Coast and the Palm Beaches. I have 15 years of experience in the real estate industry which allows me to bring tools and solutions that exceed the expectations of my clients. I currently hold real estate licenses in Florida and Tennessee.
I am pleased to say that I educate myself on an ongoing basis to learn everything new about my business. The real estate business changes quickly, so I'm dedicated to being an expert in my field. I have designations such as, Short Sale Foreclosure Resource, (SFR) and I'm a graduate of the Graduate Realtor Institute (GRI). I've also been an Exit franchise owner and managing broker. I take my business very serious, so I'm able to share my knowledge with my valued clients.
I love my affiliation with an awesome company like Exit Realty, and Exit has the best tools and support, in the business. If you are considering listing your property in West Palm Beach, Wellington, Lake Worth, North Palm Beach, Boynton Beach, Palm Beach Gardens, or Loxahatchee; ask me about my latest internet marketing systems, strategies and websites. My website is: http://www.WPBareahomesearch.com. I would love the opportunity to earn your business and look forward to partnering with you to buy or sell your home.
Blog Roll: WithExit, Hubrec, Realtown, Activerain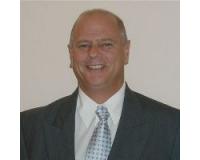 Author:
Victor DeFrisco
Phone:
561-951-3759
Dated:
April 19th 2016
Views:
190
About Victor: ...