Homeowners Use Pokmon Go To Sell Their Home
Homeowners use Pokémon Go to sell their home
Capitalize on the game's hysteria
July 15, 2016
Home for sale: three bedrooms, two baths and…a Pikachu? It seems hard to believe, laughable even, yet that's what's happening as homeowners try to capture the app Pokémon Go increasing popularity to sell their home.
Pokémon Go is an app recently released in the U.S. that combines the game world with reality. Using the smartphone's GPS, the app creates a map of hidden Pokémon that the user has to find. Once found, the game uses the smartphone's camera to "see" the Pokémon that the user has to capture.
From the article:
An ad on Zillow for a home in Redmond, Washington, details a long list of upgrades, including a new roof, new hardwood floors, a tankless water heater and, at the bottom of the list, a "Pokemon Go" gym less than five minutes away. Another in Tacoma, Washington, goes into more detail: "3 Pokemon Go Gyms, and 5 Pokestops. Confirmed Squirrtle sighting in the backyard, and there may or may not be a Charzard lvl 7 in the neighbors shed. Must see to appreciate!"

Another listing, however, in Mary Esther, Florida, states clearly at the top, "**There are ZERO Pokemon Go features**"
On the other hand, for some homeowners, Pokémon Go has caused tress passing problems.
The excitement surrounding Pokémon Go is causing problems for some homeowners as players eager to catch Pokemon trespass onto private property. Police in multiple states have issued warnings to Pokémon Go users to stay away from private and public spaces that they don't have permission to access.
Source: CNBC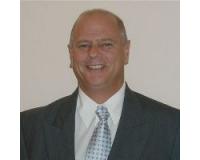 Author:
Victor DeFrisco
Phone:
561-951-3759
Dated:
August 10th 2016
Views:
238
About Victor: ...