Homeownership Key In Retirement
Study: Homeownership key in retirement
NEW YORK – Nov. 15, 2016 – Older homeowners who leverage the equity in their home are better off funding their retirement, according to a new study by the Urban Institute. However, the Great Recession may have hampered many retirees' abilities to do so currently.
"Not only does a house meet the basic needs of shelter, but it's an asset that typically can be used to build wealth as homeowners pay down their mortgages," the study's authors say. "In fact, many retirement security experts argue that the conventional three-legged stool of retirement resources – Social Security, pensions and savings – is incomplete because it ignores the home."
Before the recession, homeowners aged 65 or older could have used their home's equity to increase their retirement income by over 50 percent – up to $60,000 – either by borrowing through a home equity line of credit, selling their home at a profit, or taking a cash-out refinance or second mortgage.
However, the Urban Institute's study notes that percentage fell to 50 percent – up to $49,000 – by 2012, even though retirees accumulated an average 10 percent more equity than in 1998. Homeowner's equity grew from $117,000 to $166,000 between 2000 and 2006 before falling to $129,000 by 2012.
The study's authors say that older homeowners have more opportunity to unlock the wealth potential of their homes in retirement, particularly now with the recession over.
"The majority of older adults, regardless of income, race and ethnicity and education, own homes that they could use to help finance their retirement," the authors write.
Source: "Study: Home Equity Still a Retirement Failsafe?" RISMedia/Urban Institute (Nov. 13, 2016)
© Copyright 2016 INFORMATION, INC. Bethesda, MD (301) 215-4688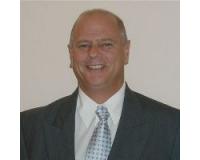 Author:
Victor DeFrisco
Phone:
561-951-3759
Dated:
November 17th 2016
Views:
132
About Victor: ...