House Hunting With Kids Made Bearable
Anyone who has looked for homes knows it isn't easy. Throw in a couple of kids in tow and you may not make it out of the search with your sanity intact. I can speak to this firsthand. While I am now a realtor, as a buyer, it took us 2 1/2 long years to find our current home. When we started our search, my son was a toddler. By the time it ended, I still had a toddler AND one on the way. Walking into a home occupied by someone else and trying to keep their sweet, and chubby hands from touching EVERYTHING in sight is not only tiring, it's distracting. So here are some tips to focus your tiny sidekick on safe, none destructive activities, and allow you to focus on the task at hand; finding the right home.
#1. Give them a job. My son was in love with Bob the Builder while we were searching. I bought him a tool belt and made sure he had "something to fix" in every house we visited. While he pretended to hammer and saw, I was able to grab a second of undisturbed viewing time.
#2. Bring friends and family along. While additional opinions can complicate things, an extra set of hands and eyes can only help. You'd be surprised at how many friends would love to see homes in exchange for entertaining your little one.
#3. A pad and pen can be your best friend. Ask your child to take notes on what they like about each house and tell them you will compare notes at the end of the day. Older children can write or even draw pictures. Little ones may only scribble, but making them feel useful is the key. Taking their focus away from everything glass in the house is golden.
#4. When all else fails, don't be afraid to break out the technology. At the end of a long day of house hunting, we all need to be cut some slack, kids and parents alike. So no mommy guilt--give yourself permission-- when you need a little screen- time intervention. Remember: It's for the greater good.
Good luck out there!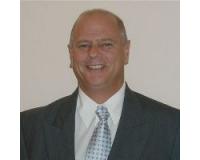 Author:
Victor DeFrisco
Phone:
561-951-3759
Dated:
March 12th 2016
Views:
965
About Victor: ...