Housing Bubble
When the mortgage meltdown hit in 2007 and 2008, banks from Wall Street to Hypoluxo Road collapsed. Among Palm Beach County's 10 biggest banks during the bubble were Wachovia, Ohio Savings, Washington Mutual, BankUnited, Lydian Private Bank and BankAtlantic. All were felled by the housing crash.
By the 2010, the high point in the foreclosure flood, more than 40,000 homes in Palm Beach County were in default.
The easy money went away, and in the years after the crash, qualifying for a mortgage required near-perfect credit.
"We went from one extreme, where anybody who could fog a mirror could get a loan, to the other, where doctors and lawyers were having a hard time getting a loan," said Jack McCabe, a real estate consultant in Deerfield Beach.
Now, the mortgage market has returned to a halfway point. Loans are available, but the best deals are reserved for borrowers with stellar credit and hefty down payments.
"We are clearly making quality credit decisions now, really scrubbing people's finances and tax returns," said Jim Flood, regional manager for Supreme Lending in Delray Beach.
Through all the turmoil, one corner of Palm Beach County's housing market proved immune: Oceanfront mansions soared. In 2008, as the rest of the property market imploded, Donald Trump sold a Palm Beach estate to Russian billionaire Dmitry Rybovlev for $95 million, a record for the island.
The records have kept coming. Last summer, a $33 million deal in Manalapan and a $38 million sale on Jupiter Island set new high-water marks for oceanfront mansions in those enclaves.
This year, an oceanfront mansion in Delray Beach sold for $34 million, shattering that city's previous record price by $15 million. And a mansion in Ocean Ridge sold for $13.6 million, eclipsing that town's previous record by a wide margin.
Nikolits cited the old saw about the law of supply and demand as it applies to property on the beach: "They don't make oceanfront any more."
At the lower end of the market, rising home prices and stagnant wages have renewed boom time concerns about housing affordability. And the strong rebound — one recent report pegged Palm Beach County's housing market as the nation's hottest — have raised concerns about a slowdown.
"People whisper about a dip, but I feel like Palm Beach County may be somewhat insulated from that," said Henry Kaplan, sales manager at Century 21 Tenace Realty in Boynton Beach.
An influx of buyers from the Northeast will buoy prices, he said. Others aren't so sure. Lynn Szymoniak, head of The Housing Justice Foundation in Palm Beach Gardens, said boom and bust will remain the rule for the region's housing market.
By Jeff Ostrowski - Palm Beach Post Staff Writer

http://www.mypalmbeachpost.com/news/business/real-estate/a-decade-after-bubble-a-not-quite-full-recovery-fo/nr6pn/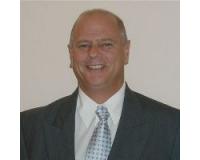 Author:
Victor DeFrisco
Phone:
561-951-3759
Dated:
September 4th 2016
Views:
186
About Victor: ...