How A New Kind Of Fraud Puts South Florida Real Estate Owners And Lenders At Risk
A con man is exploiting a loophole in public records access to target South Florida real estate lenders and landowners.
Based on little more than his charm, a fake driver's license and forged corporate documents altered on a government-run website for $50, he posed as a Boca Raton doctor and walked away with $550,000 from hard-money lenders in Fort Lauderdale.
People involved in the transaction say he spoke at length about his real estate holdings, didn't flinch when questioned, and was so convincing that when a private detective later inquired about the deal, lenders were suspicious of the investigator, not the fraudster.
"Next thing we know, we found out this person isn't who they said they were," said Alain Villar, the independent mortgage broker who originated the deal. "The person who went to the closing was not really the owner."
It was too late.
What remained was a smattering of clues—all eventual dead ends—and a real-life whodunit, complete with finger-pointing, misdirection, burner phones, cold trails, a mystery woman and plenty of unanswered questions about the high-stakes shakedown.
"Who was this guy?" asked Yves Naman, a landowner who filed suit March 16 against lenders seemingly duped into placing a six-figure lien on his vacant 9,750-square-foot residential lot along a Miami Beach golf course. "To be honest with you, I thought he had sold my property."
But the man hadn't sold the parcel at 2850 Prairie Ave. Instead, he'd used it as collateral in an informal market where private lenders use fewer controls than traditional banks and offer expensive capital to borrowers who can show proof of equity.
By the end of his first deal, the mystery man was hundreds of thousands of dollars richer and already eyeing his next mark: another $1 million fraud secured by property belonging to a second target.
He has since vanished. But those left in his wake are now gearing for a legal battle—with each other—to avoid responsibility for the six-figure debt.
Naman's company, Namron Miami LLC, filed a quiet-title suit in Miami-Dade Circuit Court seeking injunctive and declaratory relief against lenders Edward J. Bohne III and Roman J. Szymansky, and a third defendant—John Doe, the mystery man behind the heist.
"We want the mortgage off our property," plaintiffs lawyer David Haber said. "Bohne and Szymansky can go and fight with their title insurance carrier, and the title insurance company can go and chase down John Doe."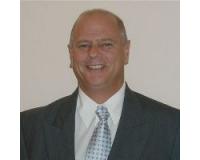 Author:
Victor DeFrisco
Phone:
561-951-3759
Dated:
April 10th 2017
Views:
97
About Victor: ...