How Long Will Floridas Hurricane Free Streak Continue
How Long Will Florida's Hurricane-Free Streak Continue?
Florida has been on a winning streak. Coming into the 2016 hurricane season,Florida had gone a record 11 years without a land falling hurricane of category 3 or higher.
Last year'sAtlantic hurricane seasonwas quieter than what is typical. The last major hurricane to hit Florida was Hurricane Wilma in 2005.
But this may be the year that breaks the streak, as experts are predicting an average or above-average number of hurricanes in 2016.
When is hurricane season? The Atlantic hurricane season runs from June 1 to November 30 with the peak period from early August through the end of October.The Atlantic basin includes the entire Atlantic Ocean, Caribbean Sea and Gulf of Mexico.
What does atypical hurricane season look like? Based on historical weather records dating back to 1950, the Atlantic regionwill typically experience 12 tropical storms with sustained winds of 39 mph, of which six turn into hurricanes with winds reaching 74 mph or greater, and three major hurricanescategory 3 or higherwith sustained winds of at least 111 mph.
It's important to note that most of these hurricanes do not make landfall in the United States.
How many hurricanes typically hit Florida?On average, one to two hurricanes (or more specifically, 1.75 hurricanes)make landfall on the US Eastcoast every year. Of those, 40 percenthit Florida. Since 1851, 37 hurricanes have made direct hits on Florida.
There islittle to no correlation between the total number of storms and those that make landfall in any given season.For example, 2010 was an extremely busy season, with 19 named storms and 12 hurricanes.Yetnohurricane, and only one tropical storm, made landfall in the US that year.
Predictions ForHurricane Season 2016 - Keep in mind that a typical year will bring12 named storms, 6 hurricanes, and 3 major hurricanes.Here are a few predictions that have been issued for the 2016 season.
The Weather Channelis predicting a slightly more active season than usual, with14 named storms, 8 hurricanes, and 3 major hurricanes.

Colorado State Universityis predicting a typical year, with13 named storms, 6 hurricanes and 2 major hurricanes.

North Carolina State University's Department of Marine, Earth and Atmospheric Sciences is forecasting a busy hurricane season, predicting15 to 18 named storms, 8 to 11 hurricanes, and 3 to 5 becoming major hurricanes.

Accuweatheris predicting a slightly more active-than-normal season, with 14 named storms, 8 hurricanes, and 4 major hurricanes.
By Suzanne Rowan Kelleher
My name is Stephanie Albright and I specialize in helping buyers and sellers invest in real estate in South Florida, Treasure Coast and the Palm Beaches. I have 15 years of experience in the real estate industry which allows me to bring tools and solutions that exceed the expectations of my clients. I currently hold real estate licenses in Florida and Tennessee.
I am pleased to say that I educate myself on an ongoing basis to learn everything new about my business. The real estate business changes quickly, so I'm dedicated to being an expert in my field. I have designations such as, Short Sale Foreclosure Resource, (SFR) and I'm a graduate of the Graduate Realtor Institute (GRI). I've also been an Exit franchise owner and managing broker. I take my business very serious, so I'm able to share my knowledge with my valued clients.
I love my affiliation with an awesome company like Exit Realty, and Exit has the best tools and support, in the business. If you are considering listing your property in West Palm Beach, Wellington, Lake Worth, North Palm Beach, Boynton Beach, Palm Beach Gardens, or Loxahatchee; ask me about my latest internet marketing systems, strategies and websites. My website is: http://www.WPBareahomesearch.com. I would love the opportunity to earn your business and look forward to partnering with you to buy or sell your home.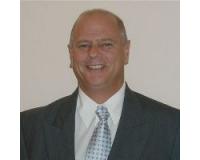 Author:
Victor DeFrisco
Phone:
561-951-3759
Dated:
May 17th 2016
Views:
284
About Victor: ...