How To Get Them To Pay Your Closing Cost
I know it is very difficult to build a nest egg for your dream home. You have saved enough to have the down the payment. Congratulations, you've passed the first round, and you're ready to buy, except you can't buy because you don't have the money to cover closing cost.
For the novice buyer out there, buying a house also involves closing costs, which can equal 3% to 6% of the mortgage balance. No, that was not a typo. I know, that amount sometimes can be as much twice the amount of the down payment. I have some solutions that can help you jump this major hurdle of the next round.
You can ask the seller to foot the bill. Yes, that is correct, in many cases your lender will be okay with the seller covering the closing cost. Play the part, don't try to win it all, no home-run needed here. Repeat after me, "Just get to first base". I know too much sport, in this case, first base is getting the seller to pay your closing cost. If the seller agrees you win the game and claim your dream home, that's simple enough. So, how do you get someone to agree to pay you money when you're buying a house from them? Offer a price as close to their asking price as possible. If the seller is asking for $260,000, the seller is not really expecting you to pay $260,000 the seller is probably expecting somewhere around $250,000. So, don't offer $220,000 and ask for closing cost.
So you offered close to the asking price and your seller said the magic word, "Yes!". Now what? Remember, it can take, as little as 30 days, sometimes more, to close on a mortgage loan. But if you've already secured your financing and you're ready to move, you can close on a mortgage loan in as little as two weeks. Get pre-approved before agreeing to a quick closing, and have cash ready for your home inspection and home appraisal. If you can do that, your seller will agree with paying your closing cost a lot faster.
Don't be the buyer from hell! Yes, you can't ask them to give your pet a manicure, okay I'm exaggerating here. The less the seller has to spend on you or on fixing things you want around the house, the less that will be left over to pay for your closing cost, so "as-is" is your best friend here. However, don't sell yourself short, the house has to pass inspection and meet appraisal.
Meet the seller half-way. I want to understand that there are costs associated with selling a house as well and the seller may not be able to pay for your closing cost alone, so put your creative hat on. If the seller tells you, "I want to deal, but I can't pay for the full closing cost all by myself." Rather than letting this setback kill your deal, have your agent work with the seller's agent to see what they can afford to offer. Determine what you have available for closing, and then ask the seller to pay the difference. I told you to be creative, so here it goes, if your closing costs total $13,000 and you have $6,000, ask the seller to pay the remaining $7,000.
So you don't have the $6,000? Here is another, "go back to your lender" and ask them to include a portion, if not all, of your closing cost to your loan. Keep in mind, that will increase your monthly payment. Most loans, FHA and VA allows this, conventional does not.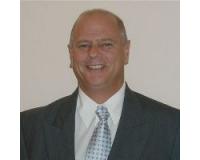 Author:
Victor DeFrisco
Phone:
561-951-3759
Dated:
May 25th 2016
Views:
152
About Victor: ...