How To Keep Your Landscaping FLoria Friendly
A Florida-Friendly Landscaping TM Publication 3
The nine Florida-Friendly Landscaping™ principles are the cornerstone of the Florida-Friendly Landscaping™ Program.
Based on UF/IFAS science, the principles teach homeowners, builders and developers, landscape maintenance professionals, and other Florida citizens how to implement environmentally sound design and maintenance techniques in their landscapes. The principles are outlined briefly here. For more detailed information, please refer to the FFL state office Web site ( http://fyn.ifas.ufl.edu ) or to The Florida Yards & Neighborhoods Handbook .
PRINCIPLE #1: RIGHT PLANT, RIGHT PLACE Plants well-suited to their site need less irrigation and fertilizer and are more resistant to pest infestation. Florida-Friendly Landscaping™ principles encourage the selection of the right plant for the right place, helping you create a healthy, attractive landscape that works with the natural ecosystem rather than against it. Match plants with site conditions based on USDA zone, water and light requirements, soil conditions,salt
and wind tolerance, and other factors. The FFL Plant List can help you make the right plant selections for your landscape.
PRINCIPLE #2: WATER EFFICIENTLY
Over watering not only depletes water supplies, it raises your water bill and makes landscapes more prone to pest infestation. If needed, irrigate plants according to UF/IFAS-recommended rates and application schedules, taking into account local restrictions issued by your water management district. Water only when plants show signs of wilt, preferably in the early morning. Check your irrigation system regularly for leaks and clogs. Do not water if it has rained in the past 24 hours, or if rain is forecast in the next 24 hours. By law you must install, maintain, and operate a device such as a rain sensor that prevents operation of your automatic irrigation system during periods of sufficient moisture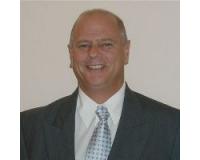 Author:
Victor DeFrisco
Phone:
561-951-3759
Dated:
April 13th 2016
Views:
218
About Victor: ...