How To Save 200 A Month On Groceries
How To Save Up To $200 A Month On Groceries…
Want to save some real money? According to the American Express spending index, U.S. households spend an average $3,240 for groceries each year or more! As you can see, food expenses represent a substantial percentage of household budgets. Here are a few suggestions for saving hundreds of dollars on your monthly grocery bill:
Shop for two weeks at a time. This will lessen impulse shopping and help you stick to your budget. Plan your meals, make a list, and buy accordingly.
Never go food shopping when you're hungry because you'll end up buying food that looks tempting.
Stay away from "prepared" foods and avoid the outer isles where these products are featured. You may be paying up to 50 percent more for those "prepared" meals.
Using coupons can lower your grocery bill by as much as 25 percent. The best coupons are located in your Sunday paper or the internet.
Buy store brands whenever possible. The fancy "brand" names often make the very same food products for the store brands and the only thing you're paying for is fancy packaging. Buying store brands also can cut your grocery bill by as much as 25 percent. And that's big!
Buy extra meat when it's on sale and store it in your freezer.
Don't buy toiletries and household cleaners at the grocery store, because they charge between 10 percent and 15 percent more than the large discount stores and the "dollar" stores.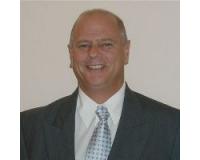 Author:
Victor DeFrisco
Phone:
561-951-3759
Dated:
March 2nd 2016
Views:
501
About Victor: ...