Hurricane Season 2017
Florida hurricane season starts June 1st and runs through November 30th. And forecasters are saying the Atlantic's 2017 hurricane season will likely be above normal, with 11 to 17 named storms, between five and nine hurricanes and two to four major hurricanes.
Forecasters at the National Oceanic and Atmospheric Administration based their prediction on the likelihood of warm ocean temperatures in the Atlantic continuing through the summer and the lack of an El Niño weather pattern in the Pacific, which can tamp down storms, said acting NOAA administrator Ben Friedman. While the forecast covers a range that includes a normal season, forecasters put the certainty of the busy season at 45 percent, he said.
There is "the potential for a lot of Atlantic storm activity this year," he said. "We cannot stop hurricanes. But again we can prepare for them."

Don't wait till the hurricane is approaching! There are plenty of items you can buy in advance that can sit in your closet. No one likes standing in long lines at the grocery store with bare shelves!

1. Have plenty of drinking water
2. Have plenty of food that doesn't require electricity to prepare
3. Install those storm shutters
4. Buy a gas generator
5. Battery powered radio
6. Charge those cell phones or better yet, buy a battery pack. Mine will charge my phone up to 6 times on one charge!
7. Have an emergency plan in place
8. Have plenty of food for your pets
9. Make sure your propane tank's are full for the grill
10. A water tight box for those important documents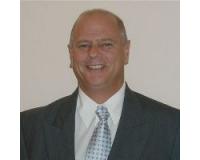 Author:
Victor DeFrisco
Phone:
561-951-3759
Dated:
July 26th 2017
Views:
138
About Victor: ...