If You Can Read You Can Cook Blog
Most who know me know I love to cook. I have a blog: www.ifyoucanreadyoucancookblog.com that's full of recipes and methods that break sophisticated recipes down and then put them back together so that the novice cook can understand the procedure. It started when I got fed up with reading a recipe that made me stop in the middle of adding ingredients so I could melt the chocolate, grate the lemon, saute the meat or dry the bread.
So, today, instead of treating you to real estate news, I'm sharing a recipe. Let me know how you get on with it. Also, when you link to the blog site, please follow. Follows help!
Thanks,
Paul ([email protected]) and Jann ([email protected])
TOMATO AND ORANGE SUMMER/WINTER SOUP
Serve poured into cordial glasses for an elegant pre-dinner enhancement, or serve warm as a starter course. The orange juice adds just enough sweetness to cut the sharpness of the tomatoes. BUT – if the juice isn't sweet enough, add sugar to taste. We've served this recipe as an appetizer, beautifully displayed in aperitif glasses alongside cheese wedges.

Initial Prep: 20 minutes
Cook: Total: 65 min.
Final Prep, including cooling time: 70 min.
Mis en Place:
What You Need:
2 tablespoons olive oil
2 medium onions, diced
2 carrots, peeled and diced
1 celery stick, diced
800 grams (2 small or 1 large can) whole tomatoes, San Marzano
if you can find, with juice.
2 cloves garlic, peeled and diced into small bits
560 milliliters vegetable stock, heated. (If you're making your
own vegetable stock with the Knorr Pots, add the pot to two
cups of hot water and stir until dissolved. Give another stir
just before using.)
100 milliliters orange juice
Extra sugar, if needed
Salt and pepper to taste
Orange zest, edible flowers or fresh basil for garnish
Utensils and Tools:
Large Dutch oven or pot with lid
Vegetable knife
Cutting board
Measuring spoons
Wooden spoon
Kitchen timer
Can opener
Measuring cups
Liquidizer or hand-blender (same thing, different names)
Storage container
METHOD:
Oil.
Heat oil in large pot.
Onions. Carrots. Celery
Add the diced vegetables to pot. Cook over a very low
temperature, stirring frequently, until the veggies are soft,
about 15-20 minutes.
Canned Tomatoes. Garlic
Add to pot and stir until mixed. Swish some of the veg stock
into the can of tomatoes to get all the juices out and add to
pot.
Vegetable Stock. Orange Juice.
Add to pot and stir well.
Cover, turn heat up to a simmer (check that it's simmering) and cook all for 1 hour. Set the timer.
Remove from heat, uncover and let cool for 1 hour.
Liquidize or puree in blender. Return to pot and adjust seasonings.
If serving immediately, reheat or serve at room temperature.
If serving cold, put into storage container and refrigerate for at least two hours.
Serve garnished with zest, edible flowers or fresh basil.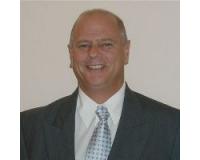 Author:
Victor DeFrisco
Phone:
561-951-3759
Dated:
March 17th 2016
Views:
205
About Victor: ...