Inexpensive And Free Activities To Keep The Kids Entertained This Summer
Are you a little panicked that summer is upon us and you haven't planned activities for the kids yet? Not to worry - there are many free and inexpensive activities in and around Palm Beach County that will help you to create the best summer ever for your little ones.
MOVIE PASS:
Many local theaters are offering a movie pass. Cinemark shows previously run movies Monday-Wednesday mornings. The movie club pass costs only $5 per person and allows admission to each movie once - that's a cost of $.50 per movie if you purchase the pass or $1 per person per movie if you purchase a ticket at the box office.
Check out the link below for the location closest to you:
http://www.cinemark.com/summer-movie-clubhouse

Frank's Theaters in Delray Market Place and Coral Springs are offering a free movie club. See the link below for details:
http://franktheatres.com/wp-content/uploads/2015/06/SummerKidsLineup2016-Delray.pdf

WHO DOESN'T LOVE THE PARK?:
We have so many wonderful parks that offer not only swings and slides, but fitness trails, equestrian centers and much more. Here is a short list of a couple of the best parks (in my opinion) in Palm Beach County:
Okeeheelee Park:
Located on 1700 acres to the west of West Palm Beach, Okeeheelee Park has something for the whole family to enjoy. Open from sunrise to sundown, with lighted tennis courts open until 9 PM, there is plenty of time to fit some outdoor activity into your schedule. Bring the bike and ride on more than 8 miles of bike trails or check out the full BMX track if you're feeling adventurous. If golf is more your thing, enjoy the driving range or one of the 3 9-hole public courses or skip the admission and play the 18-hole disc golf course (map online). This park if for animal lovers as well with a 111 acre Equestrian Center, a dog park, and an indoor nature center with an exhibit hall with live animals. Don't have the funds for a gym membership? Come enjoy the 1 mile loop that has 20 exercise stations along the way. The scenic views of ponds and greenery will only add to your motivation and enjoyment and are a free perk of exercising. Planning an outing for the whole family or celebrating a birthday? Consider calling ahead to rent out a picnic area by one of the many playgrounds in the park. If you are looking for some water fun, come rent a kayak or paddle-boat and explore at your own pace, or sign up for a water ski permit and enjoy one of five courses. There is plenty to entertain the whole family all day at Okeeheelee Park.

Boynton Beach Barrier Free Park:
The Tennis Center and Barrier Free Park were built by the city of Boynton Beach in multiple phases and the project has yet to be completed. There are 17 Har-Tru and four composite courts. Adjacent to the tennis courts and the Pro-Shop are canopy areas with tables and chairs. The west side of the property backs up to a lake and in the center of the property is a small pond. There are wetlands on the property planted with native vegetation. Between the Tennis Center and the lake is the new barrier free (accessible) playground and park. There are signs asking for donations to complete the rest of the play equipment and build a small recreation center.
Amenities currently include three play areas for people with differing abilities, a picnic pavilion, restroom, picnic areas, a water play splash pad, trails, public art, and native landscaping. There are beautiful meandering walkways throughout the park connecting several play areas, a picnic pavilion and a large open field. Two shade sails have been installed over the spider web climbing structure and the Sway Fun boat ride for fun all day long! The Swamp splash pad is just across the bridge in the center of the park with spraying cattails, a frog mister and large alligator heads that peer out of the ground and squirt water to cool you off!
New in February of 2015, the city of Boynton Beach will be adding a "Fit Zone" between the playground and the tennis court. It will be comprised of machines for people of varying abilities to exercise. Please supervise children near the machines and do not allow them to play on them. Fitness Zones® are easy to use, accessible outdoor gyms designed to promote general health within a park experience, creating a supportive social context for getting fit. Using only a gravity and resistance weight system, Fitness Zones® require no electricity and employ their user's body weight to engage different muscle groups. The Fitness Zone® at Barrier Free Park will include 17 pieces of exercise equipment, five of which are wheelchair accessible, and will provide our community an exciting alternative to indoor gyms.
Open Sunrise to sunset, lighted facilities are open to 9pm
John Prince Park:
HOURS: Sunrise - Sunset
lighted court facilities open until 9:00 pm

lighted athletic fields (permit required) open until 10:00 pm
CLASS: Regional
ACREAGE: 726.36 acres (includes 338 lake acres)
AMENITIES
basketball courts (4)

bicycle path (4.5 miles)

campground, John Prince Park Campground

canoeing/kayaking access (4 designated launching areas - Square Lake)

exercise course (20 stations, 1.1 miles)

Fitness Zone® exercise area (17 pieces of outdoor, resistance exercise equipment)

golf learning center, John Prince Golf Learning Center

lake frontage (35,200 feet)

nature trail, interpretive, Custard Apple (0.5 miles)

parking

boat/trailer parking

regular parking

petanque court (1)

picnic areas with grills, single table

picnic pavilions, reserved group (Center Drive, Tim Granowitz, Mound Circle,Osborne, and Smythe)

picnic shelters, family

picnic shelters, single table

piers, fishing (4)

play structures (ages 2-5 years)

play structures (ages 5-12 years)

play structures (ages 2-12 years)

playground (barrier-free, fully accessible)

therapeutic recreation center, The Club Managers Association of America Therapeutic Recreation Complex

restroom facilities

softball fields (3)

tennis courts, lighted (8)

volleyball, grass courts (2)

volleyball, sand courts (6)

walking path (4.5 miles)

wheelchair exercise course (7 stations, 0.47 mile)
Nature Centers:
MacArthur State Park
http://www.macarthurbeach.org/

Green Cay Nature Center
http://www.pbcgov.com/parks/nature/green_cay_nature_center/#.V05BDPkrLIU

The Grassy Waters Preserve:
http://wpb.org/grassywaters

The Grassy Waters Preserve is a 23 square mile wetlands ecosystem that is home to a variety of native wildlife and is loved by nature enthusiasts all over the area. This protected area is popular because it is home to several trails that are open to the public seven days a week free of charge and because of the guided canoe and hiking programs. Keep an eye out for white tailed deer, otter, bobcat, several bird migrating birds, and alligator. In order to protect the natural wildlife as well as your pets, please leave your furry creatures at home. If you're interested in fishing then you'll enjoy the catch and release fishing allowed on the north side of the reserve at Gator Lake. The water reserve is also where the freshwater supply for the City of West Palm Beach comes from so it's very important to pack out any trash that you may bring in with you.

Clematis by Night:
Free concerts on the intracoastal waterway in West Palm Beach every Thursday evening.
http://wpb.org/Departments/Waterfront/Community-Events/Clematis-By-Night/Entertainment-Schedule

And, of course, there's always the option of a day at any of our beautiful beaches.
Have an amazing, safe summer in paradise!!!!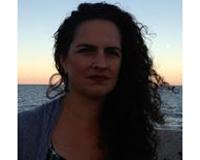 Author:
Lisa Rispoli
Phone:
561-676-8502
Dated:
May 31st 2016
Views:
89
About Lisa: ...