Is Your Bathroom Boring
Perhaps the previous owners dragged their feet when it came to tackling that project. Or maybe you did a little bit of decorating when you first moved in, to spruce things up, but it still doesn't feel right to you. Whatever the reason, you might recognize one of these signs that your bathroom needs help (and how to fix it.)
The Misguided Spa Retreat.
You've decorated your bathroom in all blue, because you wanted a spa feeling, and blue is the color of water. Now your beautiful bathroom feels cold, and not relaxing after all. In fact, it feels pretty dull.
Blue and other cool colors are often the first thought when decorating a bathroom, especially if you're thinking "spa retret," In Feng Shui design, blue and other water elements are discouraged in bathrooms because there is already a strong water influence in the space. This can also hold true for decorating.
Bathrooms contain metal fixtures, mirrors, glass, and other shiny surfaces, which are cool in appearance. If you've added blue or cool walls, flooring, and accessories, it can feel cold. A bathroom can look airy and clean, without being cold, by strategically balancing the warm and cool aspects of the room.
You can add accessories in warm neutral colors to balance the temperature. Think of the warm colors you might see at the beach, in dried grass or golden sand. A beach-inspired color scheme is a wonderful choice for a bathroom because it balances the cool and warm elements effortlessly. Balance is the goal for a relaxing environment, and color is the best way to achieve it.
The Matchy-Matchy Bathroom.
When you first decorated your bathroom, it seemed like the shower curtain, rugs and towels, should all be the same color. Decorating a bathroom is usually the last project on the list when you first move in. So you head to the store pick a shower curtain you love, then walk around and choose accessories that go with it.
You think to yourself those first few weeks, "wow, this looks just like the display at the store!" But as time goes by your proud tone gives way to doubt. "This looks just like the display at the store, but it's just not really me."
In decorating, matching is not the only way to put together a room that you love. If you plan ahead by creating a color scheme, you will feel confident choosing a wider variety of colors, If you use a color wheel to create your scheme, you'll discover other ways to combine color. With a complementary scheme you can choose a lavender shower curtain, and know that it will work with the yellow towels you fell in love with, instead of automatically reaching for the lavender towels. You can also pull the smallest of color details out of a print in the bathroom, and build a color scheme from there.
The "I Give Up" Bathroom. You are resigned to the idea that your bathroom is hopelessly stuck in the wrong decade. There is neither time nor money to redo the entire room right now, so there it sits stuck in the 1970s. It's easy to feel as if nothing could be done to a room that needs everything to bring it up to date.
There are some small color projects that you can tackle to bring the dated bathroom into this century, without extensive remodeling. The remodel will still happen at some point, but you will have a bathroom that you don't have to make excuses for, in the meantime.
Paint is one of my favorite ways to make big changes with a small budget, and moderate effort. In a dated bathroom, a vanity can be painted in a warm white to instantly freshen the room. One of my favorite creamy colors for updating a vanity is Benjamin Moore Niveous OC-36. You can choose whatever color works for your own style, but a neutral color is your best choice.
Wall color is another easy change for a aged bathroom. Even if your bathroom floor is still sporting linoleum from another time, you can pluck a color out of the pattern, for your wall color. One of the sneaky little color tricks that you can use, is to pull a color from a dated floor or tile, and add more of it to the room. This can effectively make the offending print or color blend in. The best way to hide a yellow print vinyl floor, is by painting the walls yellow.
Once you choose a new wall color, it's time to address the paint sheen for the bathroom. The standard for bathroom paint sheen was high gloss for decades. Those overly glossy walls dates a bathroom by decades. Paint manufacturers saw the need for paint that could stand up to bathroom moisture, but offer a flatter sheen to keep up with design trends.
Did you recognize your bathroom in these descriptions? Once you can identify what isn't working in your bathroom decor, you can make easy color fixes to banish the boring bathroom for good.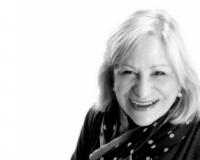 Author:
Peggy ONeill
Phone:
561-827-6672
Dated:
January 31st 2017
Views:
70
About Peggy: ...