Is Your Child Safe In Cyber Space
Is Your Child Safe In Cyber Space?

They're on it every day. They communicate with their friends. They play games, download software, and they even talk to strangers—sometimes without knowing any better.
The Internet is becoming an integral part of our children's lives. One day the Internet will play as central a role in their lives as the television or telephone did for the past generation. There are many opportunities for kids on-line from learning opportunities, entertainment, to personal growth—all available to those who "surf."
But do you know the risks they put themselves and you at when they sign on-line? The challenge for parents is to educate themselves and their children about how to use the Internet safely. Here are three easy steps and simple resources to make you and your kids "net-wise!"
Take advantage of filtering tools available on most web services and browsers, such as AOL, etc. Three of the most popular tools include CyberPatrol, NetNanny, and SurfWatch. Like the rest of the world, the Internet may contain material that is inappropriate for children. One way to control what your child can see and do on-line is go to GetNetWise.org. There you can locate "tools for families" to help filter out the wrong sites.
Have a talk with your children about on-line safety. You can also subscribe to the free "SafeKids/NetFamilyNews" newsletter at SafeKids.com. This website has the latest information on what you need to know to protect your kids when they are on the Internet, including kids' rules for on-line safety, and guidelines for parents.
Learn about your child's on-line world. Do what responsible parents should do: Pay attention to your children when they go on-line! The more involved you are with your children's on-line activities, the easier it will be to set limits and give direction. Clearly, there's no substitute for parents simply getting involved.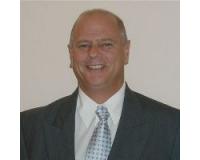 Author:
Victor DeFrisco
Phone:
561-951-3759
Dated:
March 1st 2016
Views:
383
About Victor: ...