Jul 3 2016 WHY DONT REALTORS ANSWER THEIR PHONES
Someone please let me know what is happening with the Realtors today? I have been in the business since 1991..... and when I would call a Realtor they would answer their phones before the 2nd or 3rd ring! If they were busy, their assistant would answer or they would return your call within 15 minutes! The weekend wouldn't make a difference, because that was their business time for work!
Test This: Pick a Realtor and call on their sign for sale or better yet.... on the weekend. 25% of the time a cell phone is not available, just their office phone number which would have a voicemail stating that the office is open Monday - Friday 9:00 am - 5:00 pm. This is not your typical business folks, the best time to work with your customers or clients is when they are not working.... at least for the most of them!
How do they get any deals done, laissez-faire? Not sure, but I hope and pray some improvements come along...
Gisele Rantalainen
Rant & Rave about the Experience!
Realtor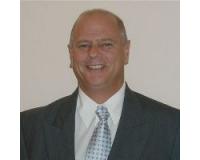 Author:
Victor DeFrisco
Phone:
561-951-3759
Dated:
July 3rd 2016
Views:
218
About Victor: ...