Jul 31 2016 19504 1Swedbank Positive Trend For Equities
The stock market hit record highs in November, although there were large differences between regions and countries. The US did better than expected; Europe remained sluggish with continued geopolitical risks in the background.
Stock market performance was mostly positive. However, there were major differences in local currencies against the Swedish krona, particularly in the US and Japan. The weaker krona versus the US dollar means that the US stock market almost doubled when calculated in Swedish kronor. In Japan, the opposite happened because the yen dropped in value due to increased fiscal stimulus measures.
Geopolitical concerns remain but do not hold centre stage when economic data are above or in line with expectations. If this had not been the case, the conflicts would probably have fuelled possible declines.
Continued central bank stimulus
The US central bank has stopped bond purchases confirming that the recovery in the US economy is continuing and that an interest rate increase is imminent. The ECB continues its stimulus measures and the Bank of Japan has further increased stimulus measures in November.
In China, statistics are signalling a continued slowdown and the broad decline in property prices remains the main reason for this. China's property market accounts for no less than 30 per cent of GDP. The government provided fewer stimuli in November, among other things reducing the base rate. The government also stated that it could accept lower growth in 2014 than the estimate at the beginning of the year.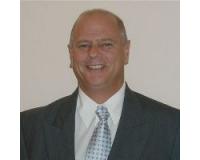 Author:
Victor DeFrisco
Phone:
561-951-3759
Dated:
July 31st 2016
Views:
153
About Victor: ...