Jun 6 2016 19502 1
Which Is Better: FHA Or Conventional 97?
There are a multitude of low-down payment options for today's home buyers but many will choose between the FHA 3.5% down payment program and the Conventional 97.
So, which loan is better? That will depend on your circumstance.
For example, in deciding between an FHA loan and the Conventional 97, your individual credit score matters. This is because your credit score determines whether you're program-eligible; and, it affects your monthly mortgage payment, too.
FHA loans are available with credit scores of 580 or better. The Conventional 97 loan, by contrast, requires a minimum credit score of 620.
Therefore, if your credit score is between 580 and 620, the FHA loan is best for you because it's your only available option.
As your credit score increases, though, the Conventional 97 gets more attractive. Your mortgage rate drops and your PMI costs do, too. This is different from how FHA loans work.
With an FHA loan, your mortgage rate and MIP cost is the same no matter what your FICO score.
Therefore, over the long-term. borrowers with above-average credit score will typically find Conventional 97 loans more economical relative to FHA ones.
In the short-term, though, FHA loans win.
Assuming a loan size of $250,000 and today's mortgage rates, FHA loans are 10% cheaper for borrowers with "excellent" credit scores. For borrowers with weak credit, they're 26% cheaper. But, this doesn't mean FHA loans are best.
You have to consider: "For how long will I need this mortgage?"
Remember: FHA MIP is forever but Conventional 97 mortgage insurance goes away at 80% loan-to-value. This means that, over time, your Conventional 97 can become a better value -- especially for borrowers with high credit scores.
It's hard to know for how long you'll hold a loan, though. Sometimes, we expect to live in a home for the rest of our lives and then our life circumstances change. Or, sometimes mortgage rates drop and we've given the opportunity to refinance.
As a general rule, though, in rising-value housing market, if you plan to stay in the same home with the same mortgage for longer than six years, the Conventional 97 may be your better long-term fit.
Lastly, consider upfront charges.
The FHA charges a separate mortgage insurance premium at the time of closing known as Upfront MIP. Upfront MIP costs 1.75% of your loan size, is added to your balance, and is non-recoverable except via the FHA Streamline Refinance.
Upfront MIP is a cost. The Conventional 97 charges no equivalent or like-fee.
Please let me know if you or your client have any questions regarding these programs.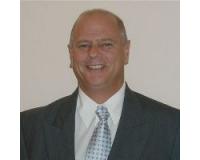 Author:
Victor DeFrisco
Phone:
561-951-3759
Dated:
June 6th 2016
Views:
246
About Victor: ...