Jun 9 2016 19502 1
5 Ways Buying a Home in South Florida is the Best Decision
In today's housing market, you'll find that the prices of houses continue to fluctuate. While that's the same in South Florida, the market is remaining stable for the time being. Many of people are finding that buying versus renting there is substantial difference when it comes to investment and the bottom line dollar spent for housing. Here are 5 ways that buying a home in South Florida is a better decision than renting.
Up Front Costs
Up-front costs: Many of the apartment housing and even private owners have been known to require a first, last and security deposit when renting a home. This is often times money that you get the deposit back, but the first and the last month is wiped out if you stay in the rental full term of your lease. With the multitude of programs out there today, there's help with first time home buyers and VA loans that can really help cut your costs back from moving in. In some cases, there's zero down, but this will make your monthly mortgage increase. According to the U.S. Department of Housing and Urban Development, Southern Florida is averaging between $900 – $1500 per month for rent.
In many cases the loan on the home can be stretched out over thirty years and you may find that it's less expensive to be an owner than make your landlord have continuously fat pockets!
Taxes
Taxes: Everyone knows that the tax incentives are one huge reason to lean toward home ownership. If this is news to you, because you've just moved here or perhaps this is the first time you've considered buying a home, then this will help clarify. On average, property tax rate is 1.10% lower than the U.S. average. But there are many items that can be written off when you own property that you can't write off if you were renting. Since the majority of your payment will be applied toward the interest on the mortgage, you can write this off. Rent that's paid to a landlord or management company is not a deductible expense. But if you have roommates that you're charging then you have to claim this as income. The owner of the space is the only one that can deduct these expenses on his tax return.
Equity
Equity: When the market is up, and there is a surge of people moving to the Sunshine State, then the equity tends to go up. Supply and Demand are always something to take contemplate. The trick here is to buy when the market is low and sell when its high. The biggest factor is that as the housing market advances, your home becomes worth more. If you decide to sell the home later on, you'll have a reserve of money built up in the home's value that you would never have if you rented the property.
Assets
Assets: Your South Florida home is considered an asset in most cases. The biggest determination here is that you can sell your home at any time and if you do it when you have the proper amount of equity built up, you'll be making a little extra cash. You can also borrow against your home in the form of home equity lines of credit or some other bank loan. What you'll find is having a home will allow you to be approved for more lines of credit than when you were a renter. That is as long as you make the payments on time.
Cost of Living
Cost of living: Rent can be extremely expensive for many parts of Broward and Miami Counties. When you become a homeowner the cost of living expenses differs. You'll have to have money set aside for repairs, and home improvements. What you'll be happiest with is that you can now take pride that instead of spending money that you'll never see, you'll have property that you own and can liquidate if you need to. Since it can be semi-costly to live in these areas, as a home owner, you can use your property as a rental or rent rooms to others and make extra income. Often times this can make the cost of living much more conducive.
In conclusion, being a homeowner can be really exciting and is a far better investment than having rent thrown out the window. Rent will continue to be high here with the many people transitioning all the time. Take your time and write down all the pro's and con's and see where you land.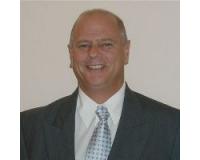 Author:
Victor DeFrisco
Phone:
561-951-3759
Dated:
June 9th 2016
Views:
106
About Victor: ...