Kidsville Daycare In Boynton Closes Doors
WPTV
BOYNTON BEACH, Fla. - BOYNTON BEACH, Fla. - Kidsville in Boynton Beach must shut down by 5 p.m. Wednesday after the county revoked its license for repeated violations.
The Health Department sent a representatives to the daycare Wednesday morning and found the center closed.
"That's why we're here. To make sure children remain safe and healthy in good, licensed facilities," said Tim O'Connor from the Florida Department of Health.
The owners of Kidsville didn't defend themselves in front of the Childcare Advocacy Council last week.
Investigators found a convicted felon involved in running the center, low staff to children ratios, and potential fraud. A former employee also told WPTV that some kids were not getting the food their parents paid for.
"I was skeptical," said Alicia Christian-Richardson, who enrolled her two children at the center.
She wishes she had trusted her gut. Luckily, she was able to find a new daycare center for her children last week.
She wonders what stop-gaps will prevent Kidsville's owners from creating a new company and opening a daycare somewhere else; potentially putting other families at risk.

"They'll have to watch them or the whole process will start over again," said Christian-Richardson.
O'Connor said staff members research every new application, and will particular attention to connections to Kidsville's owners.
Any parents looking for help to find new childcare options can call 561-514-3300.

Kidsville management sent the letter below to parents last Thursday saying the daycare's last day of business was Nov. 18:
Dear Parents,
It has been our deepest honor to have serve your children in our community for the past 10 years. We are heartbroken and sorry to let you know that we are closing the child care center and that we must terminate our services as your children's child care provider.
Our last day of doing business will be Friday November 18, 2016. We have tried our best to keep our business open, however in the last couple of days the continuous unwarranted visits from the agencies have made it impossible to continue to operate in the best interest of the children.
We will truly deeply miss taking care of your children. We will do everything in our power to make the transition a smooth one. We will be open all day tomorrow.
Warmly,
Kidsville Management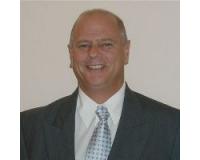 Author:
Victor DeFrisco
Phone:
561-951-3759
Dated:
November 23rd 2016
Views:
249
About Victor: ...