Lawsuits Abound At Fountains Country Club In Lake Worth
he Fountains Country Club in suburban Lake Worth may be struggling to keep members, but it's overflowing with lawsuits.
The club has filed dozens of lawsuits against residents who are fighting mandatory club dues. About 25 lawsuits were filed in the past few weeks alone.
Now one resident has teed up her own lawsuit against the club.
» RELATED: Fountains club OKs $17 million land sale to GL Homes
Susan Shea was sued by the country club back in 2013 for not paying membership dues after she bought a condo in the Fountains community in 2012
View of the entrance to The Fountains Country Club in Lake Worth. (Bill Ingram /The Palm Beach Post)
The lawsuit was launched even though her community was one of several that had voted to exit the club's mandatory membership.
After nearly three years of litigation, a judge in January dismissed the club's complaint against Shea.
But Shea didn't let the matter lie.
In June, she sued the club for malicious prosecution.
In her lawsuit, Shea said she did her homework in 2012 when she bought her condo, and she verified she was not obligated to join the club and pay dues.
But the club sued her anyway for not joining, even though it knew her condo association had just voted to exit mandatory club membership, she alleged in her complaint.
"The club did not bring the action against Shea to pursue a legitimate claim against her," her lawsuit said. "Rather, it filed a meritless action to scare other new buyers and sellers in the Fountains Community into believing that if the buyer did not join the country club, he or she would be subject to litigation."
Not only did the club lack probable cause to file the action against Shea, it "acted with malice," Shea's lawsuit said.
Shea's lawyer said his client decided to take a stand against the club.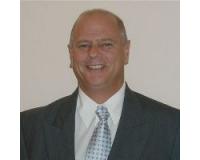 Author:
Victor DeFrisco
Phone:
561-951-3759
Dated:
August 15th 2016
Views:
318
About Victor: ...