Lets Get Ready For Hurricane Season
Let's Make Sure We are Prepared for Hurricane Season
Living in South Florida, we need to be prepared for hurricanes. It's just over a month away and it can sneak right up on us. Hurricane Season runs from June 1st to November 30th. One should always hope for the best, but prepare for the worst. I have put together a list of things that should be done to prepare.
* Review your insurance policies: Take time each year to make sure your insurance policy will cover the full cost of rebuilding if you lose your home in a storm,
* Consider flood insurance: Many homeowner insurance policies cover damage during a hurricane, but not the floods that often follow the storm

* Take an inventory of your property: Survey your home and tally your possessions each year, so you know exactly what you need to replace and how much it's worth. Taking photos of your home and specific items is a good way to keep track.

* Secure and seal your roof: Inspect your roof to make sure all the shingles or tiles are secured and that none are cracked or missing.

* Secure porches and carports: Make sure the posts supporting your porch, carport or other structures attached to your home are firmly anchored to the ground.

* Seal windows, doors, or any holes in the structure: Check the seals around your windows and doors. Normal weather; especially in hot climates -- can damage seals over time, allowing sideways-blowing rain to get in during a storm. If there are cables coming from holes in the structure, seal them up.

* Clear the lawn: Any items that can be picked up by strong winds; your grill, lawn furniture, statues, and other loose items should be stored indoors or secured to the ground. Oh, and clean the gutters!

* Reinforce garage doors: You can strengthen your existing garage door by installing a vertical garage door brace or reinforce it with horizontal wooden beams.

* Buy or make window covers or storm shutters: Purchase commercially made storm shutters, or cut window covers to fit each individual window that are made from exterior grade or marine plywood that's at least five-eighths of an inch thick. Use heavier, reinforced plywood to cover big pieces of glass, like sliding doors. An "X" made with tape will not protect you and your family.

* Safety-proof your landscaping: Trim trees and shrubs. Replace gravel with mulch, gravel can be a projectile in high winds.

* Gas up: Before the storm approaches, fill up the cars and generators to avoid the last minute rush. I even keep a few gas containers for a prolonged outage.

* Evacuation planning: Not all need to evacuate, but you should still have a back up plan. The main reason people have to evacuate during hurricanes is from a storm surge.
* Have supplies: Stock your home with nonperishable goods. Canned foods, powered milk, dry foods, etc., and plenty of water. Have an Emergency kit; it should include water, food, blankets and clothing. Also include; First aid kit, Battery-powered or hand-crank radio, Flashlight and batteries, Whistle to signal for help, Local maps. A great idea is to have your kit bagged up in a suitcase or plastic tub to keep it convenient and in case you need to evacuate.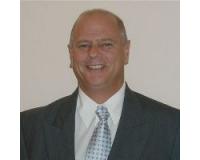 Author:
Victor DeFrisco
Phone:
561-951-3759
Dated:
April 22nd 2017
Views:
288
About Victor: ...