Listing Pictures
Hi Everyone,
This is Kelly, today I wanted to talk about pictures taken for listings.
First, I was looking at properties last night for a client. The price was right, the location was right, the number of bedrooms and bathrooms was right, all except there wasn't any pictures. It was a new listing. I emailed the listing agent, because we really want to see this property.. we think.. but without one picture, we are probably not going to waste our time. You must put pictures in your listings!!
Second, When taking pictures, take a lot of them. Don't take 10 of the same thing. I've seen the living room 10 times in every direction. Take each picture of each room 2 directions is fine, all bathrooms, the kitchen 2-3 directions, dining room, etc.. backyard, side yard and or course your first picture on the listing should be the front of the house. Put the community pictures towards the back of the pictures, not the front. Put as many pictures with detailed writing on the pictures, explain and sell the house.
Third, this is my biggest aggravation. Pictures taken that show messy or dirty rooms. Really folks!! LOL.. Help your clients clean up, obviously they can't, or they would have done it. At least move the junk out of the way, pull out the vacuum if you have to and clean up. Even if you have to move the stuff and then put if right back. Even making someones bed, makes a big difference! But really, are you going to show a messy house to your clients. If they see the pics, do they really want to out and look at the home?
So think about! "A picture tells a thousand words"!
Until I speak again,
Good Luck Selling your "picture perfect" home!
Kelly Barlow, Realtor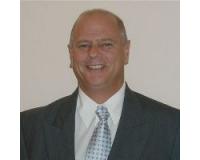 Author:
Victor DeFrisco
Phone:
561-951-3759
Dated:
June 7th 2017
Views:
206
About Victor: ...