Mar 16 2016 19467 1
TALLAHASSEE — People who commit violent crimes against real-estate agents would face stiffer penalties, under a measure (SB 214) that started to move Monday in the Senate.
The Criminal Justice Committee approved the proposal, which would increase the classification of assaults, batteries and sexual batteries against real-estate brokers and associates when they are showing property.
Sen. Jeff Clemens, D-Lake Worth, said he gets "nervous" about setting criminal laws that single out professions for special protections.
But bill sponsor Nancy Detert, R-Venice, said, "It's premeditated. They're making an appointment with you to assault, murder or rob you. It's the stalking aspect. It's the fact that it's mostly a female occupation."
A 2015 National Association of Realtors survey found that 40 percent of the association's members "experienced a situation that made them fear for their personal safety or safety of their personal information," but only 2 percent indicated they had been robbed while working and 1 percent had been victims of assault.
With less than three weeks left in the legislative session, the Senate proposal still faces two committees. A related House proposal (HB 47), filed by Rep. Kathleen Passidomo, R-Naples, is ready to go to the full House.
Also Monday …
War on Islamic terrorists: The Senate Military and Veterans Affairs, Space, and Domestic Security Committee on Monday unanimously backed a proposal (SM 1710) filed by Sen. Greg Evers, R-Baker, that urges Congress and President Barack Obama to authorize the use of military force against al-Qaeda, the Islamic State of Iraq and the Levant (ISIL) "and all other global Islamic terrorist organizations that similarly engage in acts of terrorism." Sen. Audrey Gibson, D-Jacksonville, noted that the U.S. already is using force against those groups and questioned whether the government can declare war on groups rather than nations.Committee Chairman Thad Altman, R-Rockledge, responded,"That's the different world we live in today." The proposal, which is known as a "memorial," has no binding authority but expresses the opinion of the Legislature.
Private elevators: In an issue spurred by the death of a 12-year-old Manatee County boy, the House Government Operations Appropriations Subcommittee approved a bill (HB 1289) that would require the installation of sensors in new elevators in private homes. The bill is named the "Maxwell Erik 'Max' Grablin Act" after a boy who became pinned by an elevator at his home while looking for a hamster in the elevator shaft. Bill sponsor Greg Steube, R-Sarasota, said the sensors would be similar to garage-door sensors and would cause elevators to stop if something was at the bottom of the shafts. He said the requirement would only apply to new elevators and not to already-existing residential elevators.
Courtesy of Palm Beach Post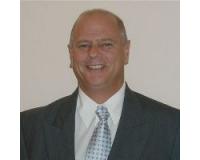 Author:
Victor DeFrisco
Phone:
561-951-3759
Dated:
March 18th 2016
Views:
169
About Victor: ...