May 9 2016 19502 1
For the week of May 9, 2016 – Vol. 14, Issue 19>>
Market Update
QUOTE OF THE WEEK... "Rule No. 1: Never lose money. Rule No. 2: Never forget Rule No. 1." --Warren Buffett, American business magnate, investor and philanthropist
INFO THAT HITS US WHERE WE LIVE ... The weekend before last, Mr. Buffett spoke at his company's annual meeting and the "Oracle of Omaha" asserted that the housing market is on stable footing. He said the likelihood of another crisis brought on by falling home prices is "very low." "I don't see a nationwide bubble in real estate right now at all. In Omaha and other parts of the country, people are not paying bubble prices for real estate." A leading real estate information firm agrees.
They reported home prices were up 6.7% year-over-year in March and the firm forecasts that prices will come in 5.3% ahead, year-over-year, in March 2017.In other words, home price appreciation has been steady over the last year and the trend isn't likely to change any time soon. It doesn't hurt that mortgage rates have remained attractive. Freddie Mac's chief economist said that last week "...the 30-year mortgage rate drifted down to...just three basis points above the low for the year." He added: "Since the start of February, mortgage rates have varied within a narrow range providing an extended period for house hunters to take advantage of historically low rates."
One listing site reports homes are indeed selling faster, with 66.6% on the market after 30 days, a 1.2% drop from a year ago.
BUSINESS TIP OF THE WEEK... Change is inevitable but people can be flexible. So instead of fighting change, work it to your advantage and see what amazing things can happen.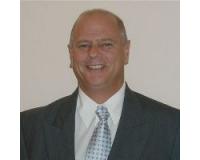 Author:
Victor DeFrisco
Phone:
561-951-3759
Dated:
May 9th 2016
Views:
216
About Victor: ...