May 9 2016 19510 1
Finding rental housing for you and your pets
Finding a place where you and your furry friends are welcome may take some time and patience, but with the following steps, you can increase your chances of success.
Conduct a search for housing where you and your pets are welcome.
Give yourself as much time as possible to search.

Contact local animal shelters and rescue groups for suggestions, they can sometime help.

Research animal-friendly listings and realtors, Sandra J Kahn 561-797-1600
Make sure that your lease says that you may have a pet.
At the very least, make sure that your lease doesn't say "no pets allowed." Don't assume that you're allowed to have pets because you see other pets on the property, and don't take anyone's word (even that of a realtor, building manager or landlord) that it's okay to have pets. What matters is what's written in your lease. Make sure you get a copy of it when you sign it, and store it with other important documents like your birth certificate and social security card.

Try to make sure your pets (including sneering kitties) make a good impression on your landlord. Photo by Elizabeth Bergstrom

If there is a pet deposit or monthly fee, make sure these are specified in writing in the lease. Sometimes the pet deposit or monthly pet fees can be discussed with the landlord and negotiated.

Even if the landlord advertises "no pets," it is worth asking if you can discuss the matter.
Put your pet's best foot forward to your potential landlord.
Get a letter of reference from your current or most recent landlord.

Provide written proof that your dog has completed a training class.

Get a letter from your veterinarian that says your pet is up-to-date on vaccines and spayed/neutered.

Invite the landlord to meet your pet.

Be willing to pay a reasonable extra amount in rent or pay a refundable pet deposit.

Create a "resume" for your pet, including the information above, a photo and favorite activities. You can even tell the story of how you adopted your pet.
Know your rights as a tenant
As a resident, you have rights. Knowing those rights can help you keep your pet if any issues arise.
Review your lease. Typically if a lease does not mention pets at all, then you are allowed to have pets. Some communities and public housing authorities have laws and rules banning certain types of animals or breeds of dogs. Be sure to check if any local laws or rules are in effect, as these outweigh your lease.

Contracts like leases cannot just be changed without both sides agreeing, unless there is already language in the document that allows the change.

Your landlord cannot go into your apartment and remove a pet, or show up and force you or your pet out. Landlords have to follow the law and go through a legal process to remove tenants or their pets. Generally the landlord cannot even enter the home without giving the tenant notice except in an emergency, unless the lease specifies otherwise.

Call me for help in locating your best rental, or maybe you qualify for a mortgage that is least than the rent you will be paying, either way Give Me a Call Sandra J Kahn 561-797-1600 to see how I can help you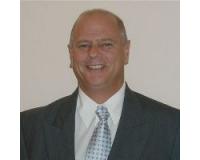 Author:
Victor DeFrisco
Phone:
561-951-3759
Dated:
May 9th 2016
Views:
148
About Victor: ...