Money Challenge From Smart Money Cafe
Welcome to the Smart Money Café!

On this blog we will share financial and credit tips and other related information that is currently being used today by industry professionals.
I am just a normal guy who spends entirely way too much time with credit and finance. Over the years, I have learned that it really doesn't take much to be successful … Just a bit of accountability.
In fact, the absolute most crucial step that we need to take is accountability. We spend money every day on items that we truly don't need... and trust me, it adds up!
I want to keep this post short and sweet, but I would like to provide you with a challenge to get this blog started!
The Challenge
I challenge you to save every single receipt from now until January 31. Don't cut back your spending, just go about your day as you normally would. The only difference is, you will now be tucking your receipts into a bag or box.
At the end of this challenge, I want you to go through and make two piles. One pile has receipts with items that you absolutely need to survive (groceries, soap, etc...) and the other pile is everything else.
Once you separate them, add the total of the "other" pile. This pile likely includes receipts for daily coffee, eating out, fast food, toys, etc... The total dollars of this pile will give you a very quick glimpse of the money wasted on a bi-weekly basis.
I'm guilty…
I use to spend $5 a day for breakfast 5 days a week... What's $5, right?
... $5 per day is $25 per week or $1,300 per year.
This is just one small example from Andrew's financial mishaps... This doesn't even factor in the lunch that I would buy every day...
You live and learn... Right?
Enough about me.... Do yourself a favor and commit to saving your receipts over the next two weeks and complete my Challenge.
Once the Challenge is complete, feel free to reach out to me for what to do next.
~ Cheers!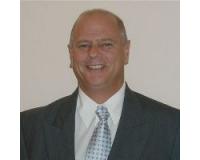 Author:
Victor DeFrisco
Phone:
561-951-3759
Dated:
January 17th 2017
Views:
184
About Victor: ...