Moving A Pool Table
Moving time is coming and what are you going to do about your pool table? If you didn't sell it with the house, you will need to have it moved or sell it. If you do decide to keep your pool table, however, be sure to think carefully before you move and plan ahead so you don't get caught short.

When moving a pool table, the most important part to take care of is the slate. Most tables have three one inch thick slate slabs that make up the table surface. Combined, these three pieces of slate weigh close to 600 pounds. A standard size 8 foot table weighs close to 800 pounds fully assembled so you get the idea just how important the slate is. Slate is a very fragile material and can easily be cracked or chipped if not handled properly. Standard moving companies may not have the right experience or know how to correctly dismantle and pack the pool table. In fact most moving companies don't want to touch a pool table unless it has been properly disassembled and crated.

A common misconception is that a pool table can be moved in one piece. This is not only dangerous but could potentially damage the table. Pool tables should almost never ever be moved by a dolly in one piece unless supervised and handled by a professional pool table mover. If circumstances warrant the table to be temporarily moved a short distance, have it done by a professional. This is not something you should attempt by yourself or a few beer buddies. Not only can you crack the slate, but you can also damage the legs and the bolts that connect the table to the legs.

If you are making a non local in Florida state move, try to find an installer who can arrange in state moving and set up. I personally recommend the Pool Table Doctor out of Miami. They have a service that makes the process smooth and easy for very reasonable fees. The cost varies by location and destination, but it is worth it in terms of convenience and a guarantee that your table will arrive safely and be installed in its new location correctly. Generally however, a move within a local area of your installer is around $300.

Speaking of correct installation, always ask your installer how he plans to level the table and slate as well as how he will prepare the slate for the application of the felt cloth. A well leveled table should have flat shims and not wedge shaped shims. Wedge shaped shims can settle over time essentially knocking the table out of level. This will ruin the play-ability of the table. Also be sure to ask if your installer is using beeswax to seal the slate before laying out the felt cloth. Beware of other cheaper techniques that over time will deteriorate and negatively affect your table's play-ability.

One last thing to consider before having your table reassembled is whether or not you should apply fresh felt cloth. A well maintained table felt can last for years. To apply brand new felt at the time your table is put back together is only around $100. Consider this carefully because the cost to replace felt after a table is already assembled runs upwards of $300.

Pool tables are pricey investments that can provide many years of fun and enjoyment for your family and friends. Protect your investment by taking care when you move and using well qualified movers and installers.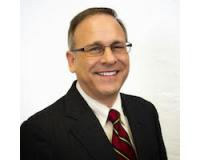 Author:
Stephen Snow
Phone:
561-291-1783
Dated:
April 20th 2016
Views:
334
About Stephen: ...