Moving Into A Fixer Upper
Did you recently purchase a "fixer-upper" or are you thinking about buying one? Here are a few questions you should ask yourself before taking this leap of faith.
1) Am I in over my head?
2) Are you saving more by doing the repairs yourself rather than buying a "turn key" home?
3) Do you have the time to dedicate countless hours on a run down home?
4) Do you have a list of handymen that you can trust and are reputable?
Now that you have decided you can handle the stress of working your regular job AND remodeling your new home, let's look at some tips that could save you time and money!
1) Research, research, research, and when you think you are done researching...research some more! Checking prices, suppliers, quality, and quantities of products can make a huge impact in your budget. For example, let's say you are buying a single light switch toggle cover plate. Buying 1 will set you back around .47 cents. But if you buy it buy the case, (10 per case) it will cost you around $3.80. That's a savings of .10 cents per cover! This savings will add up quickly, especially when replacing all of the outlet and light switch covers. Buying in bulk really does pay off.
2) Remodeling your kitchen can be one of the most costly upgrades you can do to your home and the biggest payoff when you decide to sell it. If you have any kind of mechanical skills, and you must, since you are thinking about buying a fixer-upper. Then re-doing a kitchen can actually be a fun and painless journey! Think about purchasing cabinets that are not pre assembled and assembling them yourself. Also, buying appliances at a "scratch-n-dent" outlet can cut your cost in half!
3) If tile work is something you'd like to try, then go ahead and experiment with doing that kitchen back splash. It's a small enough area and a great way to practice your skills. Once you've gotten the hang of it, then you will feel much more confident about re-tiling the shower/tub area.
All in all, remodeling your new home by yourself can and will be stressful, but in the end, it will be very rewarding and all that extra money you saved will be send you on a great vacation or at least get you a couple of cases of your favorite red wine. Remember the famous quote, "A jack of all trades is a master of none, but oftentimes better than a master of one"! Having multiple interests but not being a expert in one, can actually prove advantageous!

For more information, visit my business page at http://www.facebook.com/Jason-Nimey-Realtor-at-Exit-Realty-Premier-1122083967825612/

or contact me at http://www.jaysellspalmbeach.com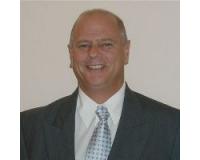 Author:
Victor DeFrisco
Phone:
561-951-3759
Dated:
May 2nd 2016
Views:
82
About Victor: ...