MustHave Design For Multigenerational Living
Must-Have Design for Multigenerational Living
DAILY REAL ESTATE NEWS | MONDAY, JULY 18, 2016
Multigenerational living is on the rise, due to grandparents moving in or millennials returning home. A record 57 million Americans – or 18.8 percent of the population – lived in a multigenerational family household in 2012, according to the Pew Research Center.
The homebuilding industry is paying close attention to this trend. They're changing design options to better accommodate multiple generations living under one roof.

The Huffington Post recently spotlighted several key elements multifamily developers and homebuilders are keeping in mind when it comes to the demands of multiple generations in one home:
Open access: Ensure access for every generation, from those who require a wheelchair or walker (by adding extra space through doors and hallways) to baby proof kitchens for young children. Model homes are merchandising these principles in homes they stage.
More than one master bedroom: Aging parents moving into a home may increase the need for a second master suite with its own bathroom. This allows older generations to feel like they have their own space.
Suite additions: In-law suites may be an alternative than an extra master bedroom. These mini apartments usually contain separate entrances and kitchens. More than half of home buyers aged 55 and older said they'd be willing to pay more for homes with in-law suites, according to a survey conducted in 2013 by NAR. Current zoning laws may restrict the presence of some of these structures, however.
Privacy: When more people are sharing a home, privacy becomes more of an issue. One way to achieve greater privacy is to zone living areas to show potential owners how they can use one space for multiple functions and also accommodate different generations at the same time. For example, versatile living areas can help, such as by taking a large open area and designating spaces for built-in storage or shelving for toys that could present hazards for seniors.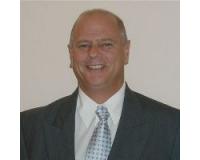 Author:
Victor DeFrisco
Phone:
561-951-3759
Dated:
July 18th 2016
Views:
213
About Victor: ...