NAVIGATING A TIGHT RENTAL MARKET IN PALM BEACH COUNTY
Millennials are renters. They don't want to be tied down to a mortgage and have to face selling a home in order to accept a job transfer, better wages in another state or a promotion. Millennials want to be free to follow their dreams, wherever they take them.
Statistics show that 25% of the County's housing market is occupied by renters; so it would seem logical that rental properties would be plentiful. But a recent study of the rental listings in the MLS defy logic. Of the nearly 6,000 rental properties on the market, only 300 were available in the popular areas of West Palm Beach, Lake Worth, Wellington and Lantana. And of those 300, prices ranged from $1,000 per month to over $13,000 for a minimum 2-bedroom, 2-bath home or condo. And we're not talking seasonal rentals here -- these properties require a 365-day lease period, at a minimum and do not include communities that cater to the 55+ generations.

What does all this mean? Competition is tight. Those 300 residences will be scooped up quickly. Preparing yourself for the thorough vetting a landlord requires means jumping through hoops -- coming up with deposits and additional security, and preparing your references with care.
WHERE TO START?
Compile a folder of landlord references. The letters should include the dates you rented their property, your payment frequency and should glow with how much the landlord appreciated your business. If you helped maintain the property, mention it. Any positive reference to your tenancy improves your chances. A letter from your employer should also be included in your portfolio. It should state how long you've worked for the company and if you have a contract, include a copy of it.
ADDITIONAL SECURITY
Many landlords require first month, last month and a security deposit before allowing a tenant to move in. This often amounts to 3-times the monthly rent. If your credit is sketchy, mention it immediately and offer additional security. The landlord WILL do a credit check, so it's best not to have any surprises.
BANK STATEMENTS
Have three months of bank statements to show the landlord. This verifies your income and expenses, and allows him to establish a debt-to-income ratio. If your income is below the minimum 3-times the rent that many landlords require, you may have to have someone co-sign your tenancy. Just be sure their credit is better than yours.
PRESENT YOURSELF IN THE BEST LIGHT
Dress appropriately. Scruffy jeans, a t-shirt and dirty clothing does NOT make a good first impression.
WORK WITH A REAL ESTATE AGENT
With such a tight rental market, you need to be aware of listings that come up EVERY DAY. A real estate agent can align you with daily updates. Read them. Jump on anything that's interesting. Be prepared. Be ready. Be the winner in this tight rental market.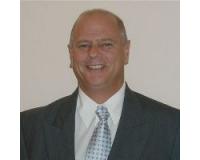 Author:
Victor DeFrisco
Phone:
561-951-3759
Dated:
March 1st 2016
Views:
287
About Victor: ...