NO FUN WASHING THOSE WINDOWS HERES SOME TIPS AND COMMON MISTAKES
I don't know anyone who likes washing their windows. It's a pain and you want to do it right the first time.
Here a few tips before you start cleaning those nasty windows.
1. You choose a sunny day.
If you choose a day to clean in the blazing sun then the cleaner will dry before you get a chance to wipe it off, leaving tough streaks and and more hard work. Choose a dry, cloudy day. But if you have to clean on a sunny day start with the shady side of the house.
2. You don't dust the sills and sashes first.
Avoid this step and any liquid cleaner that drips onto the window frame will create a mess. Always vacuum the frame, sill,and sash first before deciding to take on the glass
3. You don't use enough window cleaner.
Don't be afraid to generously spritz your windows with cleaner especially if they are extra dirty. You need plenty of cleaner to dissolve and suspend the dirt so it can be completely wiped away. Skimp and you'll be seeing streaks!
4. You use newspaper to dry.
Some folks swear by this trick, but we've never had any luck using newspaper to dry windows. We find it messy and ineffective, and far prefer microfiber cloths. They are super absorbent, washable, and leave the glass shiny and streak-free.
5. You dry with a weak, linty paper towel.
If a paper towel is still your cloth of choice, be sure to choose one that's up to the task. There's nothing worse than drying with a towel that separates in two or leaves lots of lint on the glass. In our last paper towel test, Bounty Regular held up best and didn't deposit lint.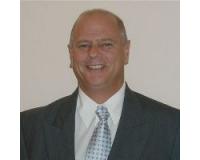 Author:
Victor DeFrisco
Phone:
561-951-3759
Dated:
March 5th 2016
Views:
210
About Victor: ...