New Cash Disclosure Rules
New cash-sale disclosure rules? Not a big deal MIAMI – March 17, 2016 –
New disclosure requirements related to all-cash real estate purchases aren't expected to have a significant effect on local sales, panelists said Wednesday at a Miami Herald symposium.Under the new regulations, details about all-cash residential purchases over $1 million in Miami-Dade must be reported by the title company to federal government if any part of the purchase involves a cashier's check, certified check, travelers check, cash, or money order.
Regulation went into effect March 1.Developer David Martin, president of Terra; lawyer Meredith Singer, a shareholder at Greenberg Traurig; Alan Lips, a partner at accounting firm Gerson, Preston, Robinson and Company; and Realtor Jeff Morr of Douglas Elliman, who is also chair of the Miami Master Broker's Forum, agreed that the new regulations are having little effect because most transactions are made with wire transfers, which are already traceable and not included in the regulation.
The action is designed to staunch suspected money laundering. The panelists said that the vast majority of the purchases they see are legitimate purchases, often from buyers whose country of origin is under economic pressure. However, several said they expected the rule to be extended beyond its current expiration date of Aug. 27, and that new disclosure requirements might be instituted as well.The high percentage of sales in Miami-Dade triggered the tracking regulation. More than 50 percent of purchases in Miami-Dade in January were all-cash transactions, said Lynda Fernandez, senior vice president of the Miami Association of Realtors, in a market recap. That compares with about 26 percent nationally.Calling the downtown Miami condo market "the canary in the coal mine," Anthony M. Graziano reported that the downtown condo market is slowing but said that the large deposits required by developers are preventing a "bust" effect. Graziano is senior managing director of Integra Realty Resources' Miami / Palm Beach offices.Several panelists talk about the importance of sub markets and noted that while the overall pace of sales growth has slowed, conditions vary by neighborhood.
Approximately 90 Realtors attended the event at the sales center for 3900 Alton, a new condo development.
2016 Miami Herald, Jane Wooldridge. Distributed by Tribune Content Agency, LLC.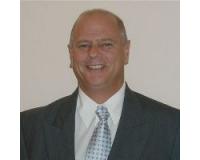 Author:
Victor DeFrisco
Phone:
561-951-3759
Dated:
March 18th 2016
Views:
139
About Victor: ...