New Homes Are Bigger Than Ever
WASHINGTON – June 8, 2016 – The size of the typical American household may be shrinking, but new Census data shows the average size of new homes keeps getting bigger.
According to the 2015 Characteristics of New Housing survey, the median size of a completed single-family home was 2,467 square feet, while the median size of a new single-family home sold was 2,520 square feet.
The main cause behind the supersizing of new homes is quite simply the demand from wealthy buyers, says the New York Times' Upshot blog, pointing out that over 30 percent of new single-family homes clock-in at 3,000 square feet or more.
Buyers' demand for space seems to be concentrated in two areas of the home: the bedroom and the bathroom. While the average American household is made up of just 2.58 people, new homes are, on average, built with four or more bedrooms. In the 1980s, most homes had 2 1/2 bathrooms, but 38 of homes built today have three or more bathrooms.
Highlights from the Census' characteristics of new housing report
Of the 648,000 single-family homes completed in 2015:
600,000 had air-conditioning (93%)

66,000 had two bedrooms or less (10%) while 282,000 had four bedrooms or more (43%)

25,000 had one and one-half bathrooms or less (4%) and 246,000 homes had three or more bathrooms (38%)

122,000 had fiber cement as the principal exterior wall material (19%)

183,000 had a patio and a porch (28%) and 14,000 had a patio and a deck (2%)

137,000 had an open foyer (21%)
Of the 501,000 single-family homes sold in 2015:
453,000 were detached homes (90%), 49,000 were attached homes (10%).

327,000 had a 2-car garage (65%) and 131,000 had a garage for 3 cars or more (26%).

200,000 had one story (39%), 278,000 had two stories (55%) and 24,000 had three stories or more (5%)

348,000 were paid for using conventional financing (69%) and 42,000 were VA-guaranteed (8%).
Source: "Houses Keep Getting Bigger, Even as Families Get Smaller," The Upshot (June 3, 2016)
© Copyright 2016 INFORMATION, INC. Bethesda, MD (301) 215-4688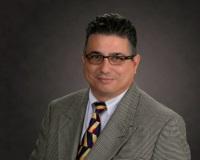 Author:
Ray Negron
Phone:
561-202-4369
Dated:
June 9th 2016
Views:
119
About Ray: ...