New Year New Home
New Year, New Home
It's finally 2017, and it's time to welcome the New Year. But with the New Year, it's time to get organized, not only in your work, schooling, etc., but also within your own home. "What?" some may say. But cleaning, or News Year's cleaning, is vital for your home and your family's health. So, here are some possible ways you can get yourself started on that cleaning, while maintaining efficiency in your time schedules (in case you work, or have something better to do).
Touch Everything Only Once
The "one touch" technique reduces the amount of clutter in your home, making it easier to keep everything organized. Each time you have something in your hand that needs to be put away, make sure that you are proactive to put it in the right place instead of setting it somewhere down else. For example, when you bring in the mail, sort through everything immediately instead of setting it on the counter to deal with it later.
Clean Up Throughout the Day
It can feel overwhelming to clean up a mess that has accumulated over the period of a week. Instead of waiting until the entire sink is full of dishes, make time to rinse the dishes throughout the day and put them straight into the dishwasher. Look for other small tasks that can be done in all areas of your home to reduce the amount of work that needs to be done when you are deep cleaning.
Use the Right Cleaning Products
There are many advantages to ensuring that you have the right tools to make your cleaning tasks easier. For example, instead of getting on your hands and knees with a rag to clean the floor, invest in a good mop to make it easier.
Schedule Time for Deep Cleaning
There is a difference between picking up the clutter and deep cleaning your home. Once the clutter is cleared, schedule some time every week to deep clean a section of your home. Tasks such as mopping the floors, wiping door handles and plate switches, cleaning out the fridge, and scrubbing the toilets are important and they shouldn't be neglected. By putting together a schedule, it is much easier to be consistent in keeping your home clean and comfortable.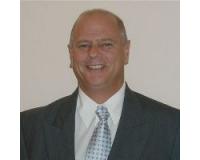 Author:
Victor DeFrisco
Phone:
561-951-3759
Dated:
January 1st 2017
Views:
93
About Victor: ...