Nov 30 2016 23611 1
Today's empty nesters spending for larger retirement homes
Forget downsizing. A significant number of empty nesters are upsizing out of the family home into a dream home.
Driven by a desire for new amenities and buoyed by top prices for their existing homes, they are moving up when the kids move out.
"Baby boomers, more than any previous generation, have saved for retirement. They've worked very hard for their retirement and want to enjoy it," said Aaron Terrazas, a senior economist with Zillow.
A recent Zillow survey concludes that baby boomers aren't downsizing at all. Homes baby boomers recently bought are the same size on average (2,100 square feet) as the ones they sold.
But the homes are nicer -- at least judging by the average purchase price of $250,000 -- $15,000 more than the house sold.
"When baby boomers move, they typically buy similarly sized homes, but more expensive homes," Terrazas said.
The Zillow study reinforces a 2013 survey of 40,000 baby boomers by the Demand Institute that found that 46 percent of boomers are looking for bigger and better homes in retirement.
They are drawn by features such as big, open kitchens, high ceilings, walk-in pantries, stainless-steel appliances, wood floors, walls of windows, luxury master suites and expansive patios.
"They all believe they want a smaller house," said Scott Shively, chief operating officer with Bob Webb, the Columbus builder who caters in part to high-end patio-home buyers. "But when they come in and design the home, they want all the bells and whistles."
When Pam Girard sold her Worthington Hills home last year, after her son left for college, she looked for something smaller. Instead, she bought a new Epcon condominium in Lewis Center about 500 square feet larger than her former house.
"I was initially looking at buying something cheaper, but I didn't like anything. Other condos I looked at were more dated," she said. "For the price, I thought I might as well build it myself."
Baby boomers like Girard are able to buy more retirement homes in part because they're getting more from the sale of their family home. Girard sold her Worthington home for $100,000 more than she paid for it a dozen years earlier.
"The market is high, and I sold the house quickly," she said.
In central Ohio, home prices have risen more than 30 percent since 2011. A home that fetched $250,000 on average five years ago now sells at $330,000. That leaves a lot more to put down on a retirement home.
"Many of our buyers have a home that is free and clear of debt. Others have homes that have debt significantly retired, with a small balance," said Phil Fankhauser, co-founder of Epcon Communities, the Columbus-based builder of retirement homes.
Epcon and other homebuilders are reaping the benefits.
"We're doing really well in these empty-nester products right now," said Johnny Romanelli, an executive with Romanelli & Hughes homebuilders, which, like Bob Webb, builds luxury patio homes.
"We're seeing a lot of people who don't want to downsize on the quality."
At Romanelli and Hughes' new Cortona patio-home community in Dublin, homes start at $750,000 and rise to $1.5 million. Popular options include whole-house generators and wine cellars, Romanelli said.
Not only do many baby boomers have more money than their parents, they are also more willing to spend it in retirement.
"When we began in 1986, the people we were selling to were the Eisenhower generation," Fankhauser said. "Their expectations were much simpler. They wanted a home that provided for their needs in a very simple and modest way. Today's buyers have expectations that go way beyond that."
Michelle Brunetto waited several years after her children left to move into her dream home in Bexley.
She had long admired the home, with its corner lot, single-story living and open layout. When the home came on the market three years ago, she bought it, even though, at 3,200 square feet, it's about 500 square feet larger than the home she raised her three children in.
Brunetto and her partner, Steve Winegardner, love the home.
"When you get older, you don't have college expenses and you finally retire and you say, 'OK, let's do what we always want to do,' " said Brunetto, 65. "You've got to live your life every day to the fullest and be happy."
(c)2016 The Columbus Dispatch (Columbus, Ohio)
This article was written by Jim Weiker from The Columbus Dispatch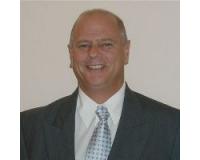 Author:
Victor DeFrisco
Phone:
561-951-3759
Dated:
November 30th 2016
Views:
190
About Victor: ...