Nov 7 2016 19502 2
How this election will impact the housing market
What the looming ballot means for the nation
It's no secret that our country as a whole has some deep concerns about our current presidential election. It doesn't matter if you like one of the candidates or dislike them both, everyone seems to have concerns about how this election will impact the economy and the nation.
Before I get into my analysis of how the 2016 presidential election can and will impact the real estate market, let me first mention the elephant in the room.
Remember the last few presidential elections?
The most recent U.S. presidential elections have been intense, to say the least. The country remains divided in half, so the races have been close and unpredictable. Each time, I saw people so worried about the upcoming election that they threatened to go live abroad somewhere.
All recent presidential elections in my memory have left at least half of the country's population filled with uncertainty and fear about what the next president was going to do.
The 2016 presidential election is no different in that regard. OK, this year seems worse than the others to me, too, but think back to how you felt or what the media was like leading up to the last few elections. I remember the fear many people had when Presidents Obama and Bush were elected. Many thought they would ruin the country beyond repair, devastating our economy and our way of life.
You can make the argument that neither past presidents ruined the country. Our country is not perfect, and it is filled with serious problems, but despite the huge contrasts between the past two presidents, the country as a whole appears to be very resilient to whatever crazy policies and antics come out of Washington, D.C.
Fear and uncertainty should slow down the housing market
When consumers experience fear and uncertainty about the future, it naturally makes them more cautious about making big financial decisions and purchases — which should lead to less people buying homes leading up to and following a presidential election.
However, nationally the real estate market is proven to be very healthy. The National Association of Realtors reported that in August of 2016 the country showed a 5.1 percent increase in year-over-year home prices for existing home sales, which is the 54th consecutive month of year-over-year increases the country has seen.
Home sales for the year are the same or higher in most markets over the previous year.
The biggest issue impacting the housing market this year is the lack of inventory of homes for sale. Inventory has fallen for the past 15 consecutive months when comparing year over year. However, is low inventory really a bad thing? Yes, it's frustrating for homebuyers, but it also fueled home price increases throughout the nation.
In addition, having too much inventory is what finally burst the bubble on the last housing crash we had in America. So low inventory is good for homeowners.
I could make an argument that the low supply of homes on the market is being caused by the uncertainty and fear of the presidential campaign. Homeowners don't want to take unnecessary risks while the future of the nation is unclear.
That might be true, but what is also true is home sales are up over last year. Therefore, if the same number of people choose to list their home this year as compared to last year, the available inventory should drop this year due to more people buying up what is available on the market.

Data shows, presidential election not impacting homebuyers
Therefore, the data proves (so far) that the housing market as a whole is not reacting negatively to crazy election drama we are having in the U.S. Some economists say the housing market should be better than what it is reporting this year, but how can you argue against 54 consecutive months of year-over-year increases in existing home prices?
Will homeowners make radical changes based on how the election unfolds over the remaining weeks leading up to and immediately following election day? Yes and no. Chances are there will be fewer large financial decisions being made during this time, but there is also a chance that people will make decisions to flee to safety.
Homeowners might look to downsize or relocate to cities and towns that are more affordable, economically sound or better align with their ideal lifestyle, values and way of life.
Fear and uncertainty from presidential elections will cause many homeowners to hunker down to ride out the storm, but it will also motivate others to take action now, in fear that they won't be able to or will have a harder time getting the outcome they desire if they wait.
Just like at the voting booth, the country is equally divided on the best path to take. The important thing to remember, no matter what or whom you are nervous about or hoping for, is that we've been in these situations before.
And while only one half (or less) of the population will be cheering after election day, the country as a whole will move forward.

By Mike Turner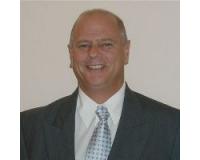 Author:
Victor DeFrisco
Phone:
561-951-3759
Dated:
November 7th 2016
Views:
142
About Victor: ...